2016 was the turning point for QBE
---
For the year to December 2016, QBE Insurance grew its profit by 23%. The group delivered its highest return on average shareholder's funds in 6 years and increased the A$ dividend per share by 8%. It would appear that 2016 could be the turning point in QBE's fortunes.
 
Since the first quarter of 2009, when global equity markets bottomed, the ASX 200 has delivered a total return of 138%. Shareholders in QBE Insurance on the other hand have seen the value of their investment decline 4%. A significant portion of the underperformance can be attributed to QBE's acquisitive growth strategy that operated between 1998 and 2011. Unfortunately since 2011, global insurance markets have been plagued by surplus underwriting capacity, increased regulatory capital requirements and low investment yields. QBE has progressively adapted to these changing conditions. When compared to 2011, today QBE writes 25% less premiums, employs 12% less staff, carries 23% more capital yet produces 20% more profit.
 
QBE is a recent addition to the K2 Australian portfolio. We expect global economic activity will continue to improve, interest rates should move higher and regulatory oversight will most likely stabilise; all of which is positive for QBE.
 
---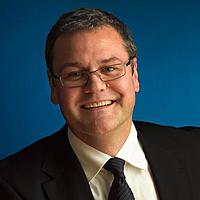 Chief Investment Officer
K2 Asset Management
David is the CIO for the K2 investment funds. In conjunction with his responsibilities as CIO, David dedicates his time managing an allocation of the Australian and Asian equity strategies.
Expertise