Small business in Australia is booming
---
With around 5 million Australians employed by a small business, it's no wonder they're known as the lifeblood of the economy. But with major lenders largely avoiding this area of the economy in recent years, accessing capital became an increasingly difficult prospect. Prospa, which recently listed on the ASX, lends to small and medium enterprises, and their research has shown that for every million dollars they lend it creates $4m in GDP growth and 57 new jobs.
"That $1.2 billion of lending we've done has created something like 67,000 jobs across the Australian economy. These are really meaningful numbers, and at a time when we see things like the big end of town just shedding jobs left, right and center."
In the video and transcript below, co-founders Beau Bertoli and Greg Moshal tell us what their proprietary research is saying about the Australian economy, some of the trends they're observing, and what it all means for investors.

Access Prospa's latest results presentation here.

Transcript

Q: Tell us about your proprietary research; what are you tracking?
Beau Bertoli: We commission lots of independent research to really understand what's happening in the small business part of the Australian economy. And in the last 12 months we commissioned some research that looked at the impact of our lending on the Australian economy. And anecdotally when we speak to our customers, and we provide them with capital, we hear that they spend, that they invest in their business, they go and create jobs, and that does fuel economic growth. And we wanted to try and quantify what does that impact, and the results that we got back were astounding. We found that for every million dollars of lending Prospa does, it has a four times impact in GDP - it creates $4m of GDP growth and 57 jobs. So that $1.2 billion of lending we've done has created something like 67,000 jobs across the Australian economy. These are really meaningful numbers, and at a time when we see things like the big end of town just shedding jobs left, right and centre. It really is the small business economy that is powering forward, creating jobs and really helping us train economy continue to perform.
Q: What's the research telling you about the state of the Australian economy right now?
Beau Bertoli: We spend a lot of time looking at our data around how the different parts and pockets of the Australian economy of performing. We maintain a lot of confidence in the small business economy. Small business owners are resilient. They're able to trade through, and in many cases have traded through lots of different economic cycles and downturns even if they are localised to a particular industry or geographical area. And from our perspective as a business, we also have a huge amount of data that we can use to inform our decisions around what parts of the economy to take exposure to. So it's a pretty robust amount of insight that we're able to see. And again, we're pretty bullish around the small business part of the Australian economy.
Q: What are the trends that you are observing?
Beau Bertoli: In addition to things like looking at the economic growth and jobs that small business owners create, we look at things like revenue trends. Are we seeing increases, decreases or stable revenue cash flows of the businesses and the sectors that we participate in? And we haven't seen any deterioration in that form of data as an example. We're feeling confident in the way that the small business economy is trading. It doesn't mean all pockets of the economy will necessarily perform well at all times. But from where we're sitting right here, right now, small business owners, they are resilient. They do have the ability to move lots of different leavers and manage their cash flows carefully. And if economic times do go a little bit tougher, it is easy for small business owners to start modifying their businesses to potentially even take advantage of opportunities that come their way.
Q: Based on your indicators, what the outlook for SME's?
Greg Moshal: I think probably just sort of the broader macro economy. I think we've absolutely seen a a slowing down in GDP growth, and that's something we obviously are very conscious of. I think for us independently we get to monitor our portfolio, and we do take daily and weekly payments from our customers. So, we get to see a consistent performance. And as Beau mentioned, we are seeing overall there's a lot of resilience, small business economy seems to be tracking well, and we've seen our business continued to grow and anecdotally speaking to our customers, they are quite bullish about the future. Although we are seeing some of those macro factors to keep an eye on, we're actually seeing the small business economy showing strength.
Q: What do you think is this all means for Australian investors?
Greg Moshal: There are a few things to take out of it. I think just talking to sort of Prospa and the area that we play in. I think we continue to digitization of finance. So financial services are starting to pivot to new alternatives and new offerings, and customers are actually taking those on. And really moving to that in in droves. I think for the broader economy, much like what we do, we look for great businesses to back. I think for investors, if they continue to back great businesses our country will succeed, regardless of macro environment.
---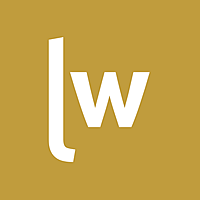 Livewire Exclusive brings you exclusive content from a wide range of leading fund managers and investment professionals.
Expertise