2020 Vision: Let the Smog Clear
---
It's hard to ignore the chants of thousands of young people outside your office window on a seemingly weekly basis demanding action on Climate Change. We see this and sustainability more broadly as the pivotal theme for 2020.

While climate concerns have been building for years, we feel the tipping point has been reached as zero carbon policies get enacted into government legislation and corporate strategies all around the world.
Making zero emissions a binding goal …. easy to say, but it's going to cost a lot of money, and we are following the money.
The key point is corporates are now moving ahead of government policy. Their stakeholders are demanding it: customers, employees and $30 trillion in ESG mandates mean CEOs will listen and act.

The cost to go net zero emissions will go well into the trillions of dollars. As stock pickers, we are drilling down on investing in some of the beneficiaries: companies that are leveraged to clean energy; batteries; storage supply chain; more efficient transportation, as well as other businesses that are catching on to consumer trends around food, packaging and sustainable buildings.
As always, there will only be a small handful of winners worldwide and a long tail of losers. There is a laundry list of businesses which will need to adapt or die and below is a small subset from which we will disclose our key investments early in the new year.  
Stay informed in 2020
Stay up to date with my latest views. Hit the FOLLOW button below to be notified by email as soon as I publish my next wire.
This wire is part of the 'One thing investors can't ignore in 2020' series. To download the full ebook please click here.

........
The material contained in this publication is being furnished for general information purposes only as is not investment advice of any nature. The information contained in this document reflects, as of the date of publication, the views of Munro Partners and sources believed by Munro Partners to be reliable. There can be no guarantee that any projection, forecast or opinion in these materials will be realised. The views expressed in this document may change at any time subsequent to the date of issue. This information has been prepared without taking account of the objectives, financial situation or needs of individuals. Before making an investment decision, investors should consider the appropriateness of this information, having regard to their own objectives, financial situation and needs. Past performance information given in this document is given for illustrative purposes only and should not be relied upon as (and is not) an indication of future performance. No representation or warranty is made concerning the accuracy of any data contained in this document.
---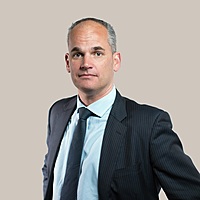 Chief Investment Officer
Munro Partners
Nick is a founding Partner and the Chief Investment Officer of Munro Partners. He is responsible for the investment management of Munro's key investment funds and the formulation and implementation of the proprietary investment process. Nick has...
Expertise