3 global stocks that highlight why Quality appeals
---
The US economy shrank last quarter and many economic indicators range from weak to bleak, but the picture painted by the best businesses is quite different. In this wire I discuss three companies from the Aoris portfolio whose performance belies these headlines.
It's natural to believe that corporate earnings each quarter will move to the beat of the broader economy. Why else would equity analysts spend so much time reading the economic tea leaves? The idea that earnings follow GDP may be true of the average business, but it's not true of every business.
Here are three companies whose recent operating performance reminds us of the value of evaluating businesses on their own merits, and that when conditions do get difficult, the best businesses tend to fare the best.
L'Oréal
The beauty market this year has performed much better than the broader economy, benefitting from increased activity as people in many countries returned to work, socialised and travelled. L'Oréal has performed better still. Its revenue in the June quarter grew by 13.5%, twice the rate at which the global beauty market grew.
In North America and Europe, where we hear of consumer spending being impacted by inflation pressures, L'Oréal's underlying growth was 11.6% and 14.3% respectively. In China, where due to widespread lockdowns the beauty market contracted by 7% in the quarter, L'Oréal's sale rose by 6%. To top it off, L'Oréal's profit margin increased compared to the first half of 2021.
Costco NASDAQ:COST 
You may have seen a steady stream of headlines about weak results from US consumer retailers like Walmart and Target. They are suffering from more cautious consumer spending, stock they can't sell, and inflation pressures they can't offset. In the month of June, though, Costco's US sales rose by 21.5% year-over-year.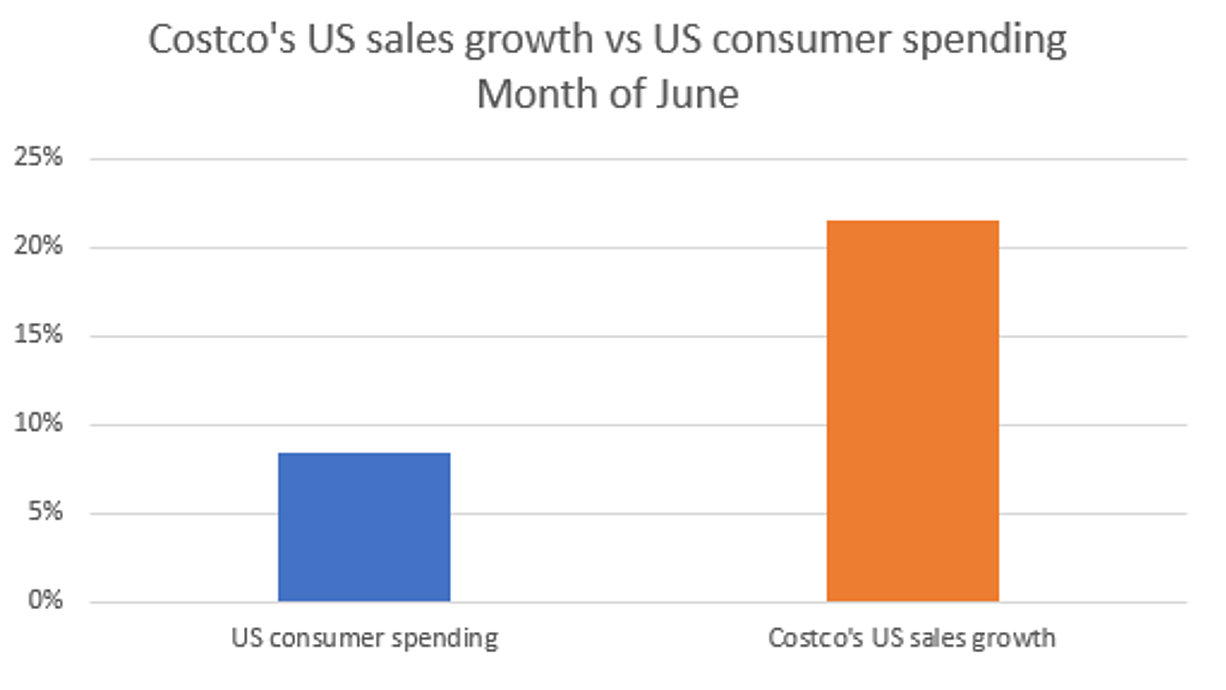 The average Costco store carries only around 3,700 items, 97% fewer items than Walmart sells, which has helped Costco keep their shelves stocked, and avoided the problem of excess inventory they can't move. Of course, Costco's proposition of quality products at value prices is particularly resonant right now. It's the cheapest place in America you can buy gas!
Amphenol
Amphenol makes electronic connectors and sensors that are essential components in autos, industrial products, data centres for the likes of Amazon and Microsoft, and smart phones. Many of these markets have weakened this year, which might sound like a tough time for Amphenol.
Global passenger car production in the June quarter fell by more than 10%, yet Amphenol's revenue from this market grew 29%, benefitting from increased production of hybrid and electric vehicles and share gains. In the industrial market, sales rose 15% and areas such as battery and electric heavy vehicle technologies continue to be a beacon of growth. Amphenol's total sales grew by 18% and, furthermore, its profit margin rose year-over-year.
Summary
In summary, the outstanding operating performance of these three businesses during a time of downbeat economic news is a reminder that not every business moves in lock step with the overall economy. The best businesses come into their own when the economic conditions turn sour, as the excellent growth delivered last quarter by L'Oreal, Costco and Amphenol have demonstrated. Go to our web site to learn about twelve more outstanding businesses in the Aoris portfolio, along with our distinctive investment approach. 
Never miss an insight
If you're not an existing Livewire subscriber you can sign up to get free access to investment ideas and strategies from Australia's leading investors.
And you can follow my profile to stay up to date with other wires as they're published – don't forget to give them a "like".
........
This report has been prepared by Aoris Investment Management Pty Ltd ABN 11 621 586 552, AFSL No 507281 (Aoris), the investment manager of Aoris International Fund (Fund). The issuer of units in Aoris International Fund is the Fund's responsible entity The Trust Company (RE Services) Limited (ABN 45 003 278 831, AFSL License No 235150). The Product Disclosure Statement (PDS) contains all of the details of the offer. Copies of the PDS are available at aoris.com.au or can be obtained by contacting Aoris directly. Before making any decision to make or hold any investment in the Fund you should consider the PDS in full. The information provided does not take into account your investment objectives, financial situation or particular needs. You should consider your own investment objectives, financial situation and particular needs before acting upon any information provided and consider seeking advice from a financial advisor if necessary. You should not base an investment decision simply on past performance. Past performance is not an indicator of future performance. Returns are not guaranteed and so the value of an investment may rise or fall.
---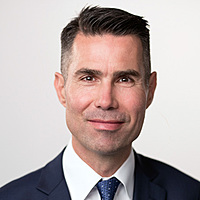 Managing Director & Chief Investment Officer
Aoris Investment Management
Stephen founded Aoris Investment Management in 2017 and has been investing internationally for around 25 years. Prior to Aoris, Stephen was Head of International Equities at Evans & Partners where he directly managed $1bn of client assets.
Expertise