3 stocks / markets that may "spring" into Christmas!
---
The ASX200 has rallied 6.1% in an explosive 5 days, some consolidation would not be unusual after such a strong surge - see chart below. Similarly, the US equity market has recovered solidly and reached resistance that has capped the market for the last 4 weeks suggesting a likely breather. If equities have completed a correction prior to a strong Christmas rally, fitting with seasonal characteristics, where should investors be looking? It's usually the "beaten up stocks" that enjoy the best performance during a relief rally. See 3 potential picks in this report. (VIEW LINK)
---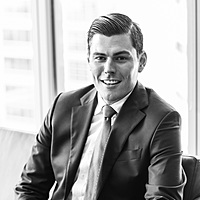 Market Matters is an online investment and share trading advisory service designed for those that want to take their wealth further. We specialise in advice for active share market investors, including those new to the markets or those with a Self...
Expertise
No areas of expertise