3 stocks that are still on our radar & one mild concern
---
After a stellar 3 week rally, of over 7%, a short rest around this 5400 area would not surprise, and this may produce the opportunity to enter some of the stocks we like on a risk / reward basis. Yesterday we discussed South32 and then it fell 4.5% $1.88 - watch for alerts under $1.85 which looks highly likely as BHP closed down 70c in the US.
ASX200 Weekly Chart

Today we will consider 3 stocks that we have mentioned previously which are very much on our radar and  importantly they are now presenting good risk / reward opportunities. Also, we will evaluate our position in Graincorp (GNC) which is currently struggling to produce returns.
QBE Insurance (QBE) $10.73
QBE fits our profile of an underperformer having fallen 27% for the year compared to the ASX200, which is down 4%, and the insurance sector which is up over 2%, primarily aided by an impressive performance from Medibank (MPL). QBE has been hurt by two macro scenarios over recent times and a very weak environment for commercial insurance premiums, all of which impacts its profitability.

1. Interest rates continuing to fall is painful for QBE who hold their premiums in US fixed interest – lower yields = lower returns from their free float
2. The Australian dollar has rallied 10c in 2016; again QBE earns income in $US hence the company experiences deteriorating earnings on a strong $A. Interestingly, the AUD did fall overnight and is down around 1c since the RBA minutes were released yesterday. The market is now pricing a 66% chance of an interest rate cut in Australia at the start of August, which if it happens, is likely to put further pressure on the currency.  

Bigger picture our view remains that it's a question of when, not if,  global interest rates rise and the $A continues to trend down. The recent rally from 68c still looks like a short term bounce rather than a change of trend, so right now, these factors may be producing an opportunity in QBE.
Aggressive players can buy QBE with stops under $10.50.
NB Market Matters already has exposure to the sector through Suncorp hence a purchase for ourselves would be very aggressive and unlikely at this stage.
QBE Insurance Monthly Chart
Fortescue Metals (FMG) $4.06
FMG has enjoyed a magnificent rally in 2016 but weakness today under $4 will be over a 10% correction from the recent high.  We remain positive the Emerging Markets Index for 2016 which is very correlated to the Australian resources space. Fundamentally we like FMG as they continue to pay down debt, generate high levels of free cash flow and have fairly spectacularly cut its cost base.
To give some context, on last production numbers they had a C1 cost base, which excludes corporate overheads, debt & capex (simply the cost of digging the stuff out of the ground) at US$14.76 with a target of sub $US13.00 for the June Quarter – which they report next Wednesday (27th July). A few years ago this number was above US$40.
We are buyers under $4 and would add to the position around $3.60 however as always, wait for alerts.
Fortescue Metals (FMG) Daily Chart
Newcrest Mining (NCM) $24.13
As discussed regularly the gold sector remains one of our preferred vehicles for 2016/7, but obviously, it's a volatile space which can be used to investors advantage. Newcrest has now corrected 11.3% and Regis Resources (RRL) 7.3%.
We are buyers of NCM under $24 and would add around $22, with RRL we are initially buyers around $3.60. Our allocation of capital will be dependent on which stock looks the most attractive at the time
Newcrest Mining (NCM) Monthly Chart
Graincorp (GNC) $8.59
Market Matters has a 5% weighting in Graincorp (GNC) from around $8.75, we are currently down under 2%, but our concern is the lack of performance in a strong market, which is a sign of underlying weakness. The longer term technical picture remains OK, but our consideration is;  would the funds be better employed elsewhere?
Graincorp (GNC) Monthly Chart
At current levels with like QBE (stops under $10.50), FMG plus the gold sector both with a view to adding on further weakness.

Firing all one's ammunition into resource stocks into the current pullback is very aggressive as they regularly extend in both corrections and rallies.

We are considering our GNC position very carefully and whether capital would be better deployed elsewhere.
Watch for alerts over the days/weeks ahead.
Overnight Market Matters Wrap
The US markets closed mixed last night with the Dow climbing for a 6th day in succession into record territory; up 26 points (+0.14%) to 18,559, while the S&P500 slipped slightly lower, down 3 points to 2,164.

Once again there was weakness in oil with the price dropping 59c (-1.3%) to US$44.65/bbl. The oversupply issue last night was tempered somewhat by a report that a protest shut down a Libyan operator, suspending production of 100,000 barrels per day.

Iron Ore continued to weaken last night, which will not help our miners this morning. The price fell 84c (-1.5%) to US$56.02/t. BHP in the US closed down 5% to an equivalent of A$19.12 and RIO dropped 5.5%.

Despite 

potential

 weakness, the September SPI Futures is indicating the ASX 200 will open higher this morning, around 13 points, to around the 5,465 level.
Disclaimer
All figures contained from sources believed to be accurate.  Market Matters does not make any representation of warranty as to the accuracy of the figures and disclaims any liability resulting from any inaccuracy.  Prices as at 20/07/2016. 9:00AM.
 
Reports and other documents published on this website and email ('Reports') are authored by Market Matters and the reports represent the views of Market Matters. The Market Matters Report is based on technical analysis of companies, commodities and the market in general. Technical analysis focuses on interpreting charts and other data to determine what the market sentiment about a particular financial product is, or will be. Unlike fundamental analysis, it does not involve a detailed review of the company's financial position.
 
The Reports contain general, as opposed to personal, advice. That means they are prepared for multiple distributions without consideration of your investment objectives, financial situation and needs ('Personal Circumstances'). Accordingly, any advice given is not a recommendation that a particular course of action is suitable for you and the advice is therefore not to be acted on as investment advice. You must assess whether or not any advice is appropriate for your Personal Circumstances before making any investment decisions. You can either make this assessment yourself or if you require a personal recommendation, you can seek the assistance of a financial adviser.  Market Matters or its author(s) accepts no responsibility for any losses or damages resulting from decisions made from or because of information within this publication. Investing and trading in financial products are always risky, so you should do your own research before buying or selling a financial product.
 
The Reports are published by Market Matters in good faith based on the facts known to it at the time of their preparation and do not purport to contain all relevant information with respect to the financial products to which they relate. Although the Reports are based on information obtained from sources believed to be reliable, Market Matters does not make any representation or warranty that they are accurate, complete or up to date and Market Matters accepts no obligation to correct or update the information or opinions in the Reports.
 
If you rely on a Report, you do so at your own risk. Any projections are estimates only and may not be realised in the future. Except to the extent that liability under any law cannot be excluded, Market Matters disclaims liability for all loss or damage arising as a result of any opinion, advice, recommendation, representation or information expressly or impliedly published in or in relation to this report notwithstanding any error or omission including negligence.
---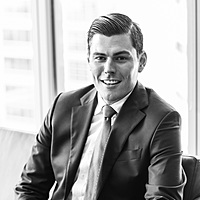 Market Matters is an online investment and share trading advisory service designed for those that want to take their wealth further. We specialise in advice for active share market investors, including those new to the markets or those with a Self...
Expertise
No areas of expertise