3 things we're keeping an eye on
---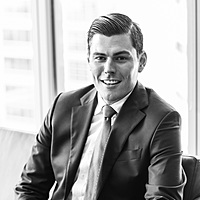 Nicholas Forsyth
Market Matters
VIX Weekly Chart
Short-term ASX200 target
Yesterday the ASX200 broke out of its recent extremely tight trading range led by a satisfying +1% rally by the banking sector. Our view that banks outperform over the next 3-6 months has clearly been challenged but yesterday's strength and Westpac's (WBC) technical set up is very encouraging.
We continue to believe that investors who continue to scour the market for any value will soon switch their attention to the oversold banking sector, especially with chunky fully franked dividends looming in November.
Technically, WBC's recent close over $30 is bullish, initially targeting a move towards $31.50-32, ~4% higher.
Westpac (WBC) Daily Chart
Our view is yesterday's strength will eventually follow through and take the ASX200 towards the 5625 area. Assuming this move unfolds as anticipated we envisage increasing our cash position back over ~20% into this strength.
ASX200 Daily Chart
Investors are becoming more confident
While the market is trading "rich" on most measurements, aided by expectations for further economic stimulus, investors are becoming increasingly comfortable hence slowly raising the possibility of disappointment. Simply, people are not as bearish as they were back in January:
Active managers have the highest exposure to "Beta" since 2008.
Investment managers have the highest cyclical v defensive exposure since 2012.
Long - short managers have the highest long exposure in the last 12 months.
NB "Beta" is a measurement of a stocks volatility compared to the market, so if people are long beta, in relative terms they are aggressively long the market.
The S&P500 has rallied over 20% from the lows of 2016 so it's no surprise that people are becoming more comfortable with equities.  We intend to fade this relaxed mood and slowly start reducing our significant exposure to stocks into short-term strength.
NB We remain short-term bullish equities looking for a further ~6% upside prior to a +20% decline in stocks, this improvement in sentiment towards the market is gradually making the projected aggressive correction more plausible - markets do not fall when people are bearish.
S&P500 Monthly Chart
Two sectors we like in the US
The tech. NASDAQ has led US equities higher in 2016 but we now see two sectors within the market that may enjoy some strength through to the US election, and into Christmas.
Healthcare remains cheap in the US and as certainty unfolds around the US election - (Clinton is a long way ahead now), we still see further 8% upside from here which should impact positively on the Australian sector – and thus our holding in CSL.
Similar to the Australian market we like the energy sector in the US short-term but we will be sticking to our targeted levels in both Woodside and Origin if they eventuate. ORG ~ 6.20, WPL over $30
S&P500 Healthcare Quarterly Chart
Summary
Be patient short-term but "start taking some money off the table" if the ASX200 rallies towards 5625 in coming days / weeks.
Livewire readers can receive 14 days' free access to our Platinum level membership by registering here:  (VIEW LINK)
---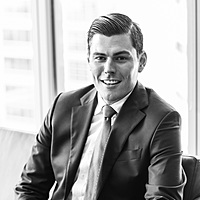 Market Matters is an online investment and share trading advisory service designed for those that want to take their wealth further. We specialise in advice for active share market investors, including those new to the markets or those with a Self...
Expertise
No areas of expertise