ASX Listed Investment Companies (LICs) and Listed Investment Trusts (LITs) grew 6.7% in size to $45.1bn over the June 2019 quarter. The 60 securities covered within this report collectively returned 3.0% (incl. net dividends) for the quarter, whilst making up 92.7% of the total sector based on market capitalisation. 
There were 4 new listings, all LITs, which added over $1.2bn in new capital. The largest IPO was Perpetual Credit Income Trust (PCI) which raised $440m in April to implement an actively managed portfolio of domestic and global credit and fixed income assets that targets a distribution of the RBA Cash Rate + 3.25% p.a. (net of fees). 
$674m was raised in secondary offerings, $47m from option exercises and $19m in Dividend Reinvestment Plans. MCP Master Income Trust (MXT) successfully raised over $545m via an Entitlement Offer and Placement, taking the total market capitalisation to over $1.3bn.
The top performing LIC/LIT was URB Investments Limited (URB) with a market return of 14.8%, compared to a pre-tax NTA return of 3.6%. 
Uncertainty in the sector rose leading into the Federal Election in mid-May, resulted in a widening of share price discounts to NTA and large divergences between market returns and that of the underlying portfolios. 
In our 88-page quarterly report, we review the sector, provide a one-page summary on each LIC that we cover, and also nominate our top three picks. Access the report here. 
---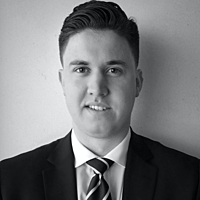 ETF/LIC Specialist
Bell Potter Securities
Will provides comprehensive coverage of the ETF and LIC sectors, producing a range of highly regarded reports covering investment fundamentals, asset class structure and cost, and the role of managed investments in portfolios.
Expertise