A Profitable Small Cap on the Verge of Global Success
---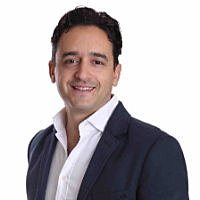 Ron Shamgar
TAMIM Asset Management
In the search for value, we are always on the lookout for companies that are either undiscovered, overlooked or just misunderstood by the market. Over the last few months we shared with Livewire readers our investment thesis in Freedom Insurance Group (FIG) and Mcpherson's Limited (MCP). Another core holding in the TBF fund is a profitable medical products group that is on the verge of global success. ITL Health Group (ITD) is a fast growing company that based on our analysis is on track to earn 4.2c EPS in FY17 and 5.5c EPS in FY18. The business is highly profitable and growing with significant blue-sky opportunities yet trading on a forward PER of only 9.5x. Find out more below.
Business Summary
ITD is a healthcare and equipment services business involved in the development, manufacture, distribution and sale of innovative medical devices, procedure packs and the development of direct to consumer testing products in Australia and across the globe, with over 50 global patents. It has three operating segments:
ITL Biomedical is the high growth division and we expect it to grow sales this year over 25% to $13M. The division develops and manufactures a range of biological safety sampling devices for the global healthcare market, and is the highest margin division (circa 70%). We expect continued strong earnings growth in the coming years. ITL Biomedical continues to win new sales contracts, with the highlight in the recently announced global distribution deal with bioMerieux, a French multinational biotech company. This new agreement across 150 countries should drive significant growth in the next few years, together with a pipeline of new products about to be launched.
Healthcare Australia is the domestic division involved in the provision of medical and surgical solutions to suit the needs of hospitals throughout Australia. We forecast $21M of revenue this year. Sales are split at circa 60% surgical procedure packs and 40% IV starter kits and Invasive Blood Monitoring Systems. Recent transition of production of the IV starter kits into its Malaysian facility has seen a material increase in profitability. The Surgical packs are manufactured in ITD's Melbourne facility, and due to the lack of material earnings contribution, we see the division as non-core and anticipate a potential sale down the track as a big catalyst. Our industry analysis suggest the surgical pack unit with its strategically attractive sterilization facility, could potentially be worth up to $15M or 30% of ITD's current market cap.
MyHealthTest (MHT) is the biotech division that aims to commercialize its portfolio of direct to consumer pathology testing products including Diabetes, Thyroid and Heart Disease. Presently this division does not contribute to revenue and is loss making to the tune of $1.5M pa. The company is currently expensing half of these costs and conservatively capitalizing the rest. This division is the Blue-Sky opportunity for ITD.
Company Financials
ITD delivered a pleasing set of numbers over 1HFY17 period highlighting the significant earnings leverage in the business. Revenues were up 11% to $17.5M. EBITDA grew 70% to $2.8M. NPAT was up 104% to $2.12M. EPS was up 83% to 2.2 cents. Revenue and margin growth was driven predominantly by the ITL Biomedical division, growing revenues 28% and increasing EBIT margin to 26%. Whilst the Healthcare Australia division grew sales a more modest 3%, it successfully increased profitability with EBIT margin expanding to 10%.
Cash generation was strong with adjusted operating cash flow converting to 90% of EBITDA. The company ended the period with $1.4M in cash and a net debt position of $5M. Based on our analysis, we estimate ITD to report in FY2017 revenues of $34M, EBITDA of $5M and EPS of 4.2c. For FY2018 we estimate EBITDA of $6.4M with EPS of 5.5c. Underlying earnings excluding MHT expensed losses are much higher. The stock last closed at 52c.
The French Connection
Last year the company has inked a global distribution agreement with bioMerieux, a $10 Billion French multinational diagnostic company, which is expected to drive sales of its blood culture testing ancillaries and SampLok Sampling Kit (SSK). The blood culture market is estimated to be worth $4.5 Billion and growing at 10% pa. This distribution agreement has the potential to double sales for the division at very high incremental margins.
This partnership is already bearing fruit, with ITD updating the market of a record sales and profit month in its 23 year history, during February. More pleasingly, sales growth during the month was not only driven by Biomedical sales and the ramp up of the global distribution agreement for SSK, but also came from the domestic Healthcare division.
MyHealthTest Blue-Sky
MHT currently offers the HbA1c test to diagnose and monitor Diabetes. Tests are ordered online or in chemists. Finger prick samples are taken at home and sent via mail to MHT lab with results received electronically. The World Health Organisation currently recommends people with Diabetes take HbA1c test 3 to 4 times a year. We encourage Livewire readers to visit myhealthtest.com (VIEW LINK) and purchase a test for their own wellbeing, or in this case for the sake of market research.
In Australia 1.7M people are estimated to suffer from diabetes and another 2M people have pre-diabetes. ITD charges $35 a test, so the addressable market just for Diabetes testing alone is circa $450M a year. Add to this the imminent launch of 3 other tests and potential Medicare rebates in future, and the market opportunity is significant. If only ITD captures 2-3% of this market within the next 3-5 years, then earnings could potentially more than triple from here. If this was the case, on its own the MHT division should be worth multiples of the current market cap, yet investors are currently valuing it at zero.
Undiscovered. But not for long
TBF became a substantial holder in ITD earlier this year. We were drawn to the company given the strong growth outlook of the Biomedical division and the Blue-Sky opportunity in MyHealthTest. The company is managed by a founder with a large amount of skin in the game (Executive Chairman owns 36%). We think the stock remains undiscovered by the market with currently no broker coverage. We forecast 30% earnings growth next year, yet ITD trades on an undemanding PER multiple of only 9.5x FY2018.
The company has a clear strategy to grow each of its divisional units, and currently there's strong momentum within the business with record monthly revenues and profits. Medical device stocks trade on anywhere between 15-30x PER multiples, with most struggling to even make a profit. ITD ticks all the boxes for us, and we value the stock at 80 cents based on next year's earnings. To be conservative we apply no value to MyHealthTest at this stage. We expect the market to re rate the stock in the coming 6-12 months as the company delivers strong earnings growth.
---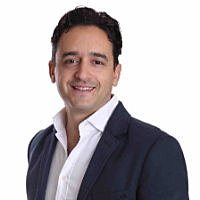 Head of Australian Equities
TAMIM Asset Management
Head of Australian Equities for TAMIM Asset Management. Previously Founder & Portfolio Manager of the TBF Small Cap Value Growth Fund. Ron has responsibility for research, company analysis, portfolio construction for the TAMIM All Cap Portfolios.