4 key market risks to watch for
---
Despite a range of negative macro risks, Vivek Bommi, from US$355 billion investment firm Neuberger Berman, argues here that markets still look constructive, and that his key asset class, high yield bonds, is positioned to continue delivering 4-6% total return.
When we sat down, we asked him what the main risk to his thesis are. Vivek told us that the main risks from his perspective are those at company level such as: "credit deterioration, free cashflow moving down, leverage increasing and interest coverage ratios weakening". 
In this short video interview, he explains his market view and then finishes by answering our surprise question of what market risks keep him up at night.
Neuberger Berman's Global Corporate Income Trust (ASX:NBI) was listed on the ASX in September 2018 and provides investors with exposure to the high yield bonds of large and liquid global companies.

For more information about NBI and how this investment solution can provide stable and consistent income, as well as diversification, please visit www.nb.com/nbi
Disclaimer
Equity Trustees Limited ("Equity Trustees") (ABN 46 004 031 298, AFSL 240975), is the Responsible Entity for the NB Global Corporate Income Trust ("NBI"). Equity Trustees is a subsidiary of EQT Holdings Limited (ABN 22 607 797 615), a publicly listed company on the Australian Securities Exchange (ASX: EQT).
This video has been prepared by Neuberger Berman Australia Ltd (ACN 146 033 801) ("NB Australia") to provide you with general information only. In preparing this publication, we did not take into account the investment objectives, financial situation or particular needs of any particular person. It is not intended to take the place of professional advice and you should not take action on specific issues in reliance on this publication. Neither NB Australia, Equity Trustees nor any of its related parties, their employees or directors, provide any warranty of accuracy or reliability in relation to such information or accepts any liability to any person who relies on it. Past performance should not be taken as an indicator of future performance. You should obtain a copy of NBI's Product Disclosure Statement before making a decision about whether to invest in this product. The information contained in this publication is taken from publicly available sources that is subject to change without notice. EQT and NB Australia make no representation as to the reliability or accuracy of the publicly available information.
---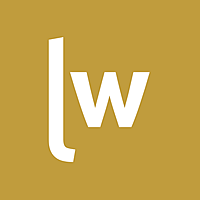 Livewire Exclusive brings you exclusive content from a wide range of leading fund managers and investment professionals.
Expertise