5G mobile promises to connect and speed up everything
---
In Bulgaria, the country's mobile or wireless phone operator Mobitel exhibited fifth generation or 5G technology during a virtual reality demonstration. Russian telecom Megafon and Qualcomm tested 5G in Moscow while Vodafone hosted Ireland's first live 5G test. In the US, Verizon now offers 5G internet for homes in a few locations. In Australia, Telstra connected a customer with a commercial 5G device on 5G technology for the first time. These are just some of the trials completed or underway in recent months as the world prepares for a transformative leap in mobile.
5G's promises include vast improvements in data speeds at lower cost, much faster response times (known as 'lower latency' in industry jargon), greater connection density and lower battery consumption on devices. These benefits will arrive as beam forming and dynamic spectrum allocation, software-defined networking and the deployment of wide bands of higher-frequency radio spectrum, among other technological advancements, turn existing 4G networks into 5G networks over the next decade.
5G is expected to transform daily life because it will enable key developing technologies such as the internet of things (when everything is linked), driverless cars, smart factories, connected utilities, voice-triggered devices, remote surgery, artificial intelligence, and augmented and virtual reality (even if these advances have other challenges to surmount).
But the vital nature of 5G, the mass connectivity it will foster, and the potential for 5G-enabled applications to shift data processing from the 'core' to the less-secure 'edge' of networks are colliding with two forces that may slow 5G's adoption, boost its cost and make it more politically disruptive than earlier versions of mobile connectivity.
The first issue hampering 5G's deployment is that it magnifies the risks posed by the insecure nature of the internet. If everyone and everything will connect to the internet, 5G networks must be made far more secure than the worldwide web has proven to be so far.
The second challenge is that 5G is tangled up in the rivalry between China and the US. This reflects the role 5G will play in determining the next generation of giant technology companies (as 4G helped elevate Alphabet, Apple and Facebook) plus the importance nations attach to having guaranteed access to leading telecom equipment. The latter is the biggest cause of tension because China's Huawei Technologies has surpassed Western peers Ericsson and Nokia to become the world's leading telecom equipment maker over the past decade. That some regard Huawei as an instrument of the Communist Party makes it (and other Chinese companies) unwelcome in the US and some allied countries including Australia.
While the deployment of 5G will be slower, more troubled and less economical than it should be, these hurdles will hopefully lead to more secure 5G networks in time.
To be sure, even in the best of circumstances, the infrastructure required means 5G will take much time and money to be broadly deployed. Another hurdle is that the rate of 5G uptake will depend on how quickly people buy the new, more costly 5G phones capable of receiving 5G signals and the new spectrum bands in which it is deployed. The lack of security on the internet came at its birth and will be hard to overcome. The differences between the US and China are ideological, political and commercial; the new wireless technology is not the central issue in the Beijing-Washington rift.
5G thus has much to navigate for its benefits to fully materialise. But technological advancements usually hold sway in the end. The benefits of 5G are there to be widely shared in time if networks can be secured.
By Michael Collins, Investment Specialist
Never miss an update
Stay up to date with the latest news from Magellan by hitting the 'follow' button below and you'll be notified every time we post a wire. Want to learn more about Magellan? Hit the 'contact' button to get in touch with us, or find more insights and analysis from the team here
---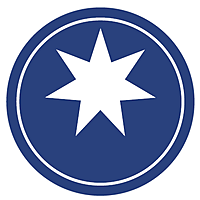 Magellan was formed in 2006 by Hamish Douglass and Chris Mackay, two of Australia's leading investment professionals. The company specialises in global equity and listed infrastructure assets.
Expertise