6 months of transformational change for Bega
---
A recent addition to the portfolio, Australian dairy and foods business, Bega Cheese, was the largest single contributor to performance of the portfolio for the month of June. Over the past 6 months, Bega has seen transformational change in its business through the completion of three major transactions:
In January 2017, Bega announced the $460m acquisition of the Mondelez Australia grocery business, including the iconic and valuable Vegemite brand.
Subsequently, Bega partially funded the acquisition through the sale of two infant formula assets to long-term customer Mead Johnson for $200m, whilst also maintaining access to the assets under a 10-year service & access agreement that will enable Bega to continue to supply its broader customer-base.
Finally, Bega recently completed a $160m capital raise to finalize the funding of the Mondelez acquisition and restore the strength of the balance sheet. The Manager sees merit in the strategy of diversifying the business and moving further up the value chain through gaining exposure to branded products.
The Australian dairy industry has had a turbulent few years, with depressed global commodity prices and extreme competition domestically for milk supply resulting in lower returns for farmers and dairy processors.
We believe Bega's decision to support farmers during this period through maintaining its forecast milk price in the face of farmer claw-backs from other processors was prudent and will support growth in the company's milk supply and earnings over the next 12-24 months.
We are attracted to the following key attributes of Bega:
Its competitive position in the dairy industry
The increased stability and diversification of earnings provided by the Vegemite acquisition
A highly competent management team that has demonstrated ability to make long-term strategic decisions and effectively allocate shareholder capital
With the balance-sheet strength post-capital raise, Bega is well placed to capitalize on further opportunities that may arise in the dairy and food sector.
Despite the recent share price appreciation, we maintain a positive view and continue to hold a position in the portfolio.
Perpetual Equity Investment Company Limited (ASX: PIC) is a listed investment company providing exposure to an actively managed concentrated portfolio primarily of ASX-listed stocks. To find out more click here. 
---

Follow Vince Pezzullo's wires
---
---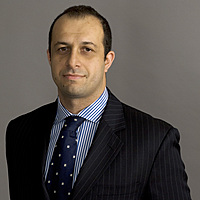 Deputy Head of Equities
Perpetual Asset Management (Australia)
Vince is the Deputy Head of Equities at Perpetual Asset Management Australia and is the Portfolio Manager for Australian Share, Geared Australian Share and the Perpetual Equity Investment Company Limited (ASX:PIC).
Expertise