7 stocks hitting 2019 with momentum
---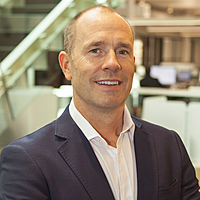 With only a few weeks left of the year, it's time to check in on the leaderboard for the stock calls in Livewire's 2018 survey. It's been a terrible year for equities, but there a few outliers bucking the trend. 
As a refresher, 2617 readers participated, nominating 719 stocks between them. The mean market cap of stocks is around $5 billion, currently showing an average loss of 16%. There is a lot of pain on the list, with around 20% of stocks halving or worse. In such a tough environment, the few that are winning can receive greater attention. Here we look at the ones finishing strong and see what our contributors are saying about their current outlooks.  
Wisdom of crowds
With more tippers than tips, there was some overlap on the stocks, and we laid out the most tipped stocks in this earlier wire. What really stood out is that the three most tipped stocks (which received 10% of tips between them), Afterpay, BHP and CSL, are now up 85%, 7% and 26% respectively, or 39% on average. This is a remarkable outcome given the market is down more than 8% over the same period. 
Afterpay has had a great year, but how does 2019 look? Andrew Mitchell from Ophir recently discussed Afterpay at a Livewire / IRESS event in Sydney, in which he touched on the regulatory scrutiny and US market opportunity, summarising his view in saying:
"My inclination is that this business is going to be a global success. We haven't seen this sort of business do this from Australia internationally before. It's quite exciting to be a part of a company that's doing so well on an international stage."

 
The current leaderboard
There are also some interesting stocks emerging in the leaderboard. The current leader is little-known MGM wireless (ASX:MWR), a microcap we have no fund manager discussion around yet, but is currently up by 495% for the year.
A good furlong behind, for now at least, is Paradigm Biopharmaceuticals (ASX:PAR), up by 371% for this year. Michael Goldberg at Collins Street Value Fund recent wrote last week in this wire that:
"Having access to so much information has meant that unlike like other biopharmaceutical investments, Paradigm is right down the risk curve.  Additionally, management has an exceptional pedigree, having come from industry leaders like CSL and Mesoblast, and have a significant personal investment in the company. When taken in context, we believe that the share price of PAR is too low."
The stock is currently in trading halt pending important results, so let's see where we are at year end. 
Sitting behind Paradigm is Nearmap (ASX:NEA), which is up ~160% year-to-date. Nearmap provides high-resolution aerial imagery across Australia, NZ and the US and seems to be positioned for a good 2019. Sebastian Correia from Monash Investors Limited wrote this morning on Livewire that:
 

"Nearmap's market is massive and with a proven organic growth track record, research and investment into new market-leading products, strong balance sheet and attractive LTV/CAC it seems well positioned to climb through turbulent times".
Aussie dollar gold is up for the year and gold stocks have provided a rare bright spot, with big caps like Northern Star and Evolution both up around 30%. One gold junior Aurelia Minerals (ASX:AMI) was tipped in our survey and has gained more than 150%.  
In a recent episode of Buy Hold Sell, James Miller from Firetrail Investments  and Justin Braitling from Watermark Funds, discussed the big trends in the gold sector and both spoke very positively on Aurelia, with Justin saying: 
"…it'll be a replay of what Northern Star did with Jundee, with what Evolution did with Cowal. They're going to put more feed through the mill, they'll buy other mining operations along the strata length there in the Cobar Basin. They'll drive the cost down and create enormous value to their investors".
James echoed the sentiment, saying that:
"Over the next year we estimate free cash flow will be about $150 million, that's 25% of their market cap back within a year. So that's a great metric when you look at that and you look at two times into enterprise value to EBITDA, there's no doubt it's a cheap name, plenty of growth still to come with a great management team as well. That's one we like as well". 
Stay tuned
Anything can happen yet, and we will review the list again in the new year to call out the winner, who will eligible for free access to our Livewire Live 2019 event.  
In the meantime, keep an eye out for the Livewire 2019 survey. And note that by participating you will get first access to the results from the survey.  
---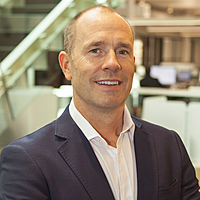 Alex happily served as Livewire's Content Director for the last four years, using a decade of industry experience to deliver the most valuable, and readable, market insights to all Australian investors.
Expertise