8 companies set to outperform
---
The last two reporting seasons have clearly been highly unusual, and the way we've thought about earnings estimates for our companies is to worry a little bit less about the near term and focus a little bit more on the medium term. We've been envisaging our companies earnings, cash flows and balance sheets through the lens of a period of two years from now, where we've returned to a new normal, which is not quite the same normal as 2019. We have been assessing what kind of earnings attributes and returns on invested capital these companies are able to generate, and valuing them off these expectations.
Opportunities from an evolving consumer
In terms of the COVID shakeup, there were clear winners that benefited from the stay at home trend, including Megaport, Xero and AfterPay. We have created a new habit in terms of consuming products online and every company that's been a beneficiary of a new habit forming will continue to benefit from the acceleration of that growth.
Winning sectors and stocks
2020 has been an exceptional year for the fund. Clearly picking a group of stocks in the IT sector that have done particularly well has been a strong driver of that performance, but our open-minded approach to investing has meant that returns have come from a much broader selection of stocks, including the likes of James Hardie, which has done particularly well in the U S. and will continue to do so given the low rate environment and increased demand for housing there.

Positioning for a global reopening
We have also added some great stocks to the portfolio that we believe are beneficiaries of the reopening as the world normalises in the years ahead. Examples include
Qantas

and 

 
EML
Payments
, which is a company that provides gift cards and general-purpose re-loadable cards. We believe that they will be a big beneficiary of foot traffic returning more broadly in the economy. In addition, we've also done well out of the Pilbara iron ore sector of Australia, which is one of the great comparative advantages of our economy and one of the great sources of investment in the stock market. 
BHP
and
F
ortescue
in particular are companies that are really low on the cost curve and generating very strong returns, not only for our economy, but also as stocks and earnings for us as individual investors in the company.
Learn more
We provide exposure to growing companies - including those in emerging industries that other managers are often unable or unwilling to devote resources to exploring. To stay up to date with all my latest insights, click the follow button below.
---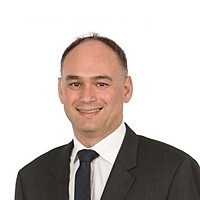 Head of Australian Equities Growth
First Sentier Investors
Dushko is Head of the Australian Equities Growth team at First Sentier Investors, and is responsible for managing the Wholesale Australian Share Fund and the Wholesale Concentrated Australian Share Fund. Dushko has over 20 years' experience in the...
Expertise