A beneficiary of the search for yield
---
As the dreaded 'R' word continues to be thrown around in the media, fixed income prices have risen quickly but with decreasing yields as interest rates are still a hot topic (particularly in the Trump camp - just how low can you go?). Despite the lower income streams from fixed income in modern times (and from all indications for many years to come), investors may continue to embrace debt instruments in the face of Recession talks for a more reliable source of yield, lower volatility and diversification from equities. However, relying on debt instruments for defensive reasons will be challenging going forward with very little consistent return on offer, which isn't traditionally how the sector works. As many have being saying, we really are in unchartered waters.
The hybrid market has seen increased flows this calendar year on the back of the flight to safer asset classes. As a general rule of thumb, listed hybrids are riskier than bonds but are less risky than equities, which has contributed to their increasing popularity. In this note, we give a brief background on hybrids and provide a list of some current running yields and yields to call that you may wish to compare versus the ordinary shares' dividend yields. It is possible that hybrids gain further flows in the medium term as uncertainty lingers in global markets and investor risk profiles continue to adjust in a seemingly un-ending search for yield.
Hybrid securities have elements of both debt and equity. They're a way for banks and companies to borrow money from investors. They may be issued by well-known companies (e.g. banks and insurers) but they are very different from other fixed income investments. Hybrids can expose you to 'equity-like' risks but only give you 'bond-like' returns. For example, some allow the issuer to suspend interest payments when they choose. Others may convert into ordinary shares, or be written off completely, if the issuer experiences financial difficulty (this is rare and unlikely when the good times are rolling but can happen if you read the fine print should the underlying business turn sour). Like bonds, hybrid securities typically promise to pay interest, at a fixed or floating rate until a time in the future. Unlike a bond though, the amount and timing of interest payments are not guaranteed (which is a main "equity characteristic" of a hybrid security).
With the risks in mind, a potential investor would be prudent to only stick to those hybrids listed on the ASX whose issuers (although not necessarily the issue itself) have a high credit rating and are supported by a stable long-term underlying business. To give you an idea of the volatility of a bank's hybrid securities versus its equity/ordinary shares, we have included some charts which show the price action of a two popular hybrids vs the underlying equities vs typical senior unsecured bonds offered by same bank (source Bloomberg as at 28/08/19).
Yellow: WBCPG (hybrid) / Blue: WBC equity / Green: WBC June 2021 senior unsecured bond
White: CBAPD (hybrid) / Orange: CBA equity / Pink: CBA July 2021 senior unsecured bond
As can be seen, the volatility (and potential for capital loss if the security is sold) is less for the hybrid than the equity over the period (and typically over the duration of a hybrid). This being said you will pay a 'premium' for the decreased risk and lower price volatility associated with the hybrid. So depending on your outlook on markets, you either pay a premium for more stability but with a lower income return, versus buying the equity which currently returns a better yield but as can be seen has the higher price fluctuations. Bear in mind that a company can also suspend its cash dividend payments at any point in time!
Below is a table of some well known listed ASX hybrids with their approximate current running and yields to call to give you an idea of income on offer. The table also provides the underlying equity's grossed up dividend yield for comparison.
Investors should be cognisant of the total (annualised) return of the hybrid in question, which is the yield to call. As many listed hybrids currently trade above issue price the yield to call can be lower than the running yield. So, if you buy those hybrids today and hold them to their call date, your total (annualised) return will be the yield to call (assuming the company continues to pay the distribution and assuming the issuer calls the security).
So whilst listed hybrids are indeed a source of income that is higher than most bonds and term deposits, as mentioned that return is not risk free and often includes the benefit of franking (similar to listed shares). The listed hybrid market may continue to remain sought after in the short to medium term, given the running yields on offer. However, depending on your timeframe, returns of between ~2.5% pa and ~3.4% pa (based on current rates and including franking credits) for the list above is what can be expected if you buy those securities today and hold to maturity. 
---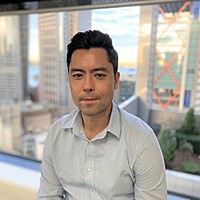 Investment Governance and Research
Mason Stevens
Josh is an investment governance manager at Mason Stevens, with over 13 years' experience in financial services. He has worked for the likes of Magellan, Blackrock, Wise Owl, Investment Partners and the ASX.
Expertise