A better bet than Telstra's 5.5% dividend yield
---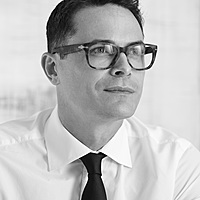 Telstra's share price has fallen 40% since it reached a high of $6.61 in February 2015, and the company is currently facing more pressure than ever. The company is forecasting a dividend of just 22 cents next year, down from 31 cents, for a 5.5% dividend yield.
The dividend cut shouldn't have surprised anyone. Despite the company receiving billions in compensation for surrendering its copper wire network, eventually most of those payments will end. Some current estimates also suggest the NBN could eventually cut Telstra's operating profit by $2-$3bn.
Though management has been increasing Telstra's revenue in new areas such as cybersecurity, replacing such a large and profitable source of revenue was never going to be easy. Telstra also faces regulatory risks, including a decision on mobile roaming that could increase mobile competition in regional areas, and increased mobile competition from rival TPG Telecom.
If Telstra maintains its dominant mobile market share, then Telstra is likely trading somewhere around fair value. But if mobile roaming impacts Telstra, and threats such as TPG Telecom become a long-term reality, then the share price could fall further. Another red flag would be a desperate acquisition using debt to stimulate earnings growth.
The key lesson from the massive forecast cut to the dividend is an age old one.
If a company can't support a high dividend payout from future profit growth, then the high dividend yield is a furphy.
Even in an environment of pygmy interest rates, you must not be blinded by high dividend yields. Instead, focus on your total expected return (capital gains plus dividends). Even the largest, seemingly safest businesses can produce large losses very quickly when the market finally accepts that dividends aren't sustainable.
Broadband bonanza
While we haven't got a high yield replacement for Telstra, we do own several stocks around the world benefitting from increasing broadband usage. They're also expanding their networks to increase future revenue and buying back shares hand over fist. One also has a very important catalyst due before the end of the year.
Our first investment in this space was in Liberty Broadband over a year ago. It's a holding company whose only main asset is a 21% shareholding in America's second largest pay TV and broadband provider, Charter Communications.
There are several things to note. First, the investment case has worked out faster and better than we had hoped, but it remains one of our largest positions.
Second, we bought Liberty Broadband rather than Charter Communications directly as it came with a 11% discount (we are value investors after all, and we want the best deal possible).
Third, John Malone, the doyen of the US cable industry immortalised in The Cable Cowboy, has his money invested in Liberty Broadband, and we want our client's interests aligned with his.
Fourth, the broadband business is superior to the pay TV business. While Charter pays high amounts for content for each additional pay TV subscriber, there are no such costs for the incremental broadband subscriber. Each dollar of additional broadband revenue is virtually all profit.
Fifth, the threat of online content providers, such as Netflix, is limited by Charter's monopolistic position offering broadband. You can't watch Netflix without high speed broadband, and there's no substitute for the speed and quality provided by cable TV cables.
Even Telecommunication companies rely on Charter to handle the massive data loads from mobile customers, and would-be competitor Google largely gave up rolling out fibre recently due to the massive cost.
Telecommunication companies around the world also can't invest the amounts necessary to compete with the expensive networks of entrenched cable TV operators, partly because their shareholders expect large dividends. Sound familiar?
Beyond the US
While it's not an apples for apples comparison, we also own Liberty Global, which is the European and UK version of Charter Communications. And we own its offshoot, Liberty LiLAC, which is the Latin American division of the Liberty cable TV and broadband empire.
Liberty LiLAC is one of our largest positions as it's currently a tracking stock, a precursor to being fully spun off from Liberty Global in December.
Typical of spin offs, large investors have dumped their small holding in LiLAC in favour of their larger holding in Liberty Global. That's left LiLAC trading at a telecommunications multiple, rather than the much higher multiples deserved by dominant cable TV and broadband providers.
LiLAC has decades of growth ahead in markets where internet penetration is sometimes less than half what it is in more mature markets. The low valuation, which allowed us to buy more shares, and John Malone's recent buying at depressed prices has made it one of our largest positions.
One reason why Australians don't invest enough abroad is the lack of dividends and absence of franking credits. But there's no value in buying stocks boasting high dividend yields if the dividends can't be supported by future profit growth.
A safer and more intelligent approach is to buy companies where it's almost assured that profits will grow in the future, and where any capital returns, including dividends and share buybacks, can be supported by the company's cashflows over the long term.
You may have to accept lower dividends in the short term, but you'll be much richer in the long term.
For further insights from Peters MacGregor, please visit our website
Never miss an update
Enjoy this wire? Hit the 'like' button to let us know. Stay up to date with my current content by
following me
below and you'll be notified every time I post a wire
Welcome to Livewire, Australia's most trusted source of investment insights and analysis.
---
To continue reading this wire and get unlimited access to Livewire, join for free now and become a more informed and confident investor.
Nathan has over 20 years' investment experience. Before joining Peters MacGregor, he worked for 9 years at Intelligent Investor, including 4 years as a Portfolio Manager. Nathan is a CFA charterholder
---

Never miss an update
Get the latest insights from me in your inbox when they're published.
---
---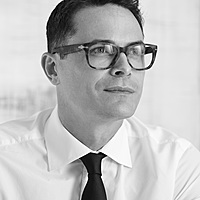 Portfolio Manager
Investsmart
Nathan has over 20 years' investment experience. Before joining Peters MacGregor, he worked for 9 years at Intelligent Investor, including 4 years as a Portfolio Manager. Nathan is a CFA charterholder
Expertise