A cautionary tale for payday lender stocks
---
Factoring in environmental, social and governance into your appraisal of a company not only helps find more profitable investments, but can also help you avoid blow-ups. This was the view shared by Peter Rutter, Head of Global Equities, Royal London Asset Management, when we asked him about his investment process. 
Peter told us that: "A company that is well governed, with good management incentives, with a socially useful product with an environmentally low impact, is much more likely to be a shareholder wealth creating firm". In this short video, with edited transcript, he expands on this view, and illustrates his case with a cautionary tale for investors holding stocks affected by the Senates' enquiry into payday lenders. 
Edited transcript 
"We're looking for stocks with two characteristics. The first is they're shareholder wealth creators, and the second is they're attractively valued. Actually we incorporate ESG analysis into both parts of that work. 
So simply for us a company that is well governed with good management incentives, with a socially useful product that's got environmentally a low impact, is much more likely to be a shareholder wealth creating firm. It's much more likely to be able to generate wealth and profits, because it's useful for society with limited environmental risks, and it's well run. 
So in our wealth creation assessment, we do factor in ESG factors, and that's an important part of that process. It's not all of it, but it is a part of that. We also capture ESG analysis into the valuation piece. 
So we will look at environmental and social rewards in our more bullish price scenarios. Our more bullish cash flow scenarios for companies. We also incorporate the risks around environmental and social issues into our bear cases for stocks. By building the ESG analysis and knowledge into our valuation work, it influences our actual decision-making. But in a way that we think is very additive and useful. 
There was a payday lender company a few years ago that we looked at in the UK called Provident Financial. It made very good returns on invested capital and had a lot of growth. Now there was not much priced into the stock, which meant there was potentially significant upside. Valuing this payday lender like a normal financial didn't yield too much downside. So at first glance the valuation payoff looked quite attractive, reasonably good upside, limited downside risk if looked at like a normal financial. 
However, we incorporate social risks into our bear cases for stocks, and the analysts on the team identified that the big social risk here was major regulation and certain elements of regulation could destroy the business model. 
This changed the bear case in the analysis from about minus 30% downside to minus 90% downside. Effectively the business could be regulated away. When we factored this into the valuation work, the payoff overall didn't look particularly attractive, so we didn't buy the shares. 
It doesn't always work like this, but eight months later the regulator and the government announced they were going to look into this whole industry, and this company in the UK, and the shares fell 66% in a single day. So it's an example of how building these risks into your valuation work can really help protect your investment returns over time". 
For further analysis from Peter and the team at Ironbark Royal London Concentrated Global Share Fund, please visit their website
---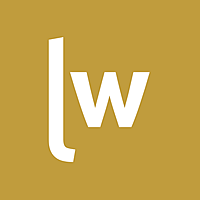 Livewire Exclusive brings you exclusive content from a wide range of leading fund managers and investment professionals.
Expertise