A change in trend for Telstra's earnings?
---
Bruce Smith, Portfolio Manager at Alphinity, highlights the relatively strong performance of Telstra shares amidst the recent market volatility. Smith says the consistent earnings upgrade cycle since 2011 has been a significant contributing factor to the strong performance of Telstra shares. The combined effect of earnings upgrades and multiple expansion has seen shares in Telstra double during this period with healthy dividends paid along the way. However, Smith says the latest result has seen a trend change with the first downgrade of earning expectations for operational reasons since 2011. "It appears that all of Telstra's good news may now be factored in, and even more – so we've taken it to an underweight… Telstra remains a fine company with lots of positive attributes, one of which is it's very strong full franked dividend… Our experience has been that when company's start to suffer from earnings downgrades they're more likely to underperform." Click here (VIEW LINK) to access the latest webcast from Alphinity
---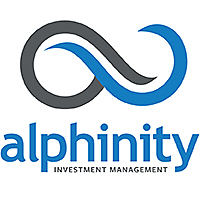 Alphinity Investment Management
Alphinity Investment Management is an active, boutique, equity manager based in Sydney and majority owned by its staff. Established in 2010, Alphinity has dedicated experienced teams managing both Australian and global equity funds.
Expertise