Appen CEO discusses China foray, coronavirus
---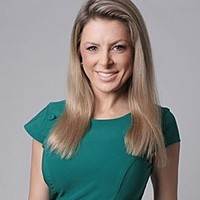 Artificial intelligence, speech, and text recognition company Appen (ASX:APX) works with some of the world's leading technology companies. For example, it helped Apple develop its voice assistant app Siri.
Appen has had a cracking five years since listing on the ASX, growing its revenue, earnings and outperforming other tech stocks in the WAAAX league (WiseTech, Afterpay, Altium and Xero). 
The company is a top Bell Potter 'buy', with a 12-month price target of $26.50. At the time of writing this, it's trading at a price of $19.30.
I sat down with Appen's CEO Mark Brayan to learn more about the business and how it's new helping Governments around the world. Watch the interview or read the transcript below.
Time stamps
0:52 - What Appen does
2:00 - How it was involved in developing Siri
3.17 - Appen's "biggest advantage and opportunity"
3.58 - Why investors should understand AI
5:12 - The core drivers for Appen and the 3 major types of data it provides
6:20 - Revenue breakdown of Appen's business
7:42 - What Appen is doing with the U.S. Government
8:40 - The company's entry into China and the impact coronavirus is having on Appen's business
10:56 - Discussion on the earnings outlook
Edited Transcript
Jess: Hi I'm Jessica Amir from Bell Direct, today I'm chatting with one of the world's leading artificial intelligence companies Appen and also a stock market darling.
Mark Brayan is the CEO, thank you so much for having us.
Mark: It's nice to be here and lovely to meet you and lovely to help out your investors.
Jess: For those that don't know you started on the stock market five years ago at 50 cents and today at the time of recording this you're a $23 stock which means that you've outperformed the other WAAAX stocks (WiseTech, Afterpay, Altium & Xero).You're up 4,000 percent and you've also just recently handed down your financial or rather your calendar year 2019 results. A great set of numbers, growth in all key metrics but for those who don't know what Appen does just tell us.
Mark: So we provide training data which is essential for the development of artificial intelligence so if you've used a product that recognises your voice on your phone for example that product has to be trained to have it must have heard all those words and all those sounds previously and we record that and we prepare that data and we send it to our customers.
Similarly, if you're driving or you're in an autonomous vehicle its ability to understand what's a tree, what's a car, what the road sign says, all comes from consuming vast amounts of training data so from an investor perspective if investors are looking at AI or are researching AI they should think that any artificial intelligence product relies on training data and we are arguably the world's leading training data provider.
Jess: So just bringing it to light for people who are tuning into this, am I right in assuming that your business has been involved in some of the profound projects that have changed the way we live, for example, Siri. If so, how did you actually make it work?
Mark: So, the way a product like a speech recognier works is it has some hardware like a microphone and it has a program that receives and understands what's being asked of it.
It doesn't do anything until it's trained with data, so it doesn't understand the words that I'm saying or the words that you're saying unless it's heard those words before.
So what we do is we record people speaking into their phones or into a microphone and we record tens of thousands of hours of people speaking different accents, different languages, we've worked in over 180 different languages around the world, we've collected data in over 130 countries.
And then we get those recordings and we transcribe them and it's that sound in that transcription which is the words that sit underneath the sounds that the computer can read the transcription and it connects the dots it says ah okay well that sounds equal that word and if I hear something like that I'll know that it's that word and so the more times it hears similar things, different accents, different languages, different background noise, the better it gets so the more data, well it needs data to learn and to work in the first instance and the more data the better it gets.
Jess: So is that your biggest growth driver?
Mark: So it's both our biggest advantage and our biggest opportunity.
We have a crowd of over a million people that we can ask to do work for us, could be speaking into their phone, could be recognising what's in a picture, could be deciding between this search result and that search result.
We're paying about fifty thousand people every month all around the world to do work for us and that gives us an advantage for our customers because they want large volumes of data and they want it very quickly, but it also gives us a great opportunity because if people want those volumes of data, we're one of only a very few people that can provide that for them.
Jess: So what should investors take away from what you're saying?
Mark: I think the key thing for investors is to learn about and read up on artificial intelligence and what's being developed because they'll learn that whilst a product speech recogniser on a phone works reasonably well, for it to work really well it needs more data, but then they'll learn about more products, autonomous vehicles or products that recognise handwriting or products that recommend what you should buy when you're online.
All of those use artificial intelligence, so the more they understand about artificial intelligence and then just think well these products need to be trained and they need data and that's to our advantage.
Perhaps another way of looking at it is, you know, we're a picks and shovels business, you know, we're not providing the gold but we're providing the tools that helps people dig the gold.
Jess: Yeah absolutely and you've just handed down an exceptional set of numbers in fact over the last 5 years all your key financial metrics have grown.
You've seen earnings, sales tick up which is part of the reason why your shares have grown from 50 cents to where they are at the time of recording this about $23.
So just take us through what's really behind your results.
Mark: So the core driver for our business is the development of artificial intelligence and the demand for data and particularly the way that AI has developed using a technique called deep learning and the more data it consumes the better in it performs.
We provide three major data types, we provide audio speech data, as mentioned in the example before for speech recognition products, we provide image and video data to help artificial intelligence see like a human.
We provide what's called relevance data, which is used to train social media and search engines to provide answers that are more relevant to your language or location or culture.
All of our customers are growing rapidly and their ability to provide products that compete in their markets relies on large volumes of high-quality training data and that's what's driven our growth and consequently the share price.
Jess: So your results were largely fuelled by organic growth in your speech and image earnings, so tell us about that and can you also break down where your earnings is coming from and is that likely to change?
Mark: So we have the two core divisions, speech and image, which are much more complex data types to collect and work with.
We've just started to work with LIDAR for example for autonomous vehicles and that's data in three dimensions, terribly complex and the other division that we work in is called relevance, which is much larger scale but generally simpler data types it's in simpler tasks.
The relevance data makes up now over 80% of our revenue it's the largest part of the business but the speech and image part is where we see the most variety of use cases and some extremely high growth as you see in excess of 30% this year.
Going forward we expect to see more customers and more use cases in speech and image but the size of the relevance customers and the size of that existing body of work means that it will be some time before the speech an image catches all the way up to the relevance so I think the mix will stay much the same, but we'll see much more variety in inspecting image.
Jess: And we understand that you are working with some of the world's leading and best tech companies such as Microsoft and you've also really set up and embedded that US government contract which now means you can take on more government contracts, so tell us what that looks like and other key milestones that investors should be looking out for.
Mark: So we're working with the US government and other governments around the world to help them build AI to deliver better services.
So for example one of the projects we won this year is around disaster relief so the ability for people providing disaster relief to assess what the conditions are in a certain location using pictures from people's mobile phones and artificial intelligence to tell them okay, we need to go there and we need to provide food there but we need to provide shelter here or we need to provide access here.
So it's really like all AI, it's about using the intelligence that you can derive from the data to make decisions more quickly and in this case to provide disaster relief more quickly as well.
Jess: And now to growth in other parts of the world so China is a key growth area for Appen, so how is this really going to evolve on the back of Corona, is this going to be a short term hit?
Mark: It's hard to say, China represents a great market for us it's probably, it is the second biggest AI market outside of the US, it could be the biggest in the near future they're investing a lot into AI and the government and many large companies are right behind the development of AI, so we've entered China, we've entered there with an office that's growing with a sales team project delivery team and we have a facility to the west of Shanghai where we do the data labeling, so we have people in that room doing the data labeling.
The Coronavirus, of course, has impacted everybody's business, the first and most important thing we did was make sure that everybody in the company was safe and well and we're checking in on them on a daily basis and the good news is everybody is and their families is in great shape.
When we break down the impact of the Coronavirus for our business, domestically in China we don't think the impact will be hugely material on the business as a whole, our business is young there and our targets are modest so it's not going to impact the business as a whole.
If we look at our large US customers collectively, they do less than 10% of their business in China so if there's a slowdown in Chinese revenue for them, it shouldn't impact their business as a whole and consequently our business for them.
The one thing we're keeping in our eye on is companies that we work with that rely on China for their supply chains.
If they suffer shortfalls in supply of their hardware that may impact their, it will impact their revenue globally and that may lead them to do some broad cost-cutting which may impact our business.
So it's a bit of a longbow but we have to think about all of those things, but at a high level we think the impact should be negligible but that's based on what we know today and it's rapidly evolving so we have to stay close to it.
Jess: Definitely so many known unknowns and looking ahead to this financial year 2020, you've upgraded your earnings which is fantastic so full year earnings $125 - 130 million which is awesome but a lot of us are kind of looking for something a little bit more just to take your shares back above their record all-time high but we've already seen monumental gains in your share price, so what will it take just to take it up another notch?
Mark: Yes, one thing I've learnt Jessica no matter what you deliver there's always the need for a little bit more.
What we've seen historically is some of the projects that we look at the beginning of the year which go into our earnings forecasts have over delivered you know positively and unexpectedly and that's led to historically earnings upgrades for the company, so we always hope that that will continue.
However, as the business gets bigger it's hard for any one project to drive material increases so a victim of our own success if that makes sense.
But certainly yeah, we're out there trying to win new customers trying to do our best for our customers and you know if we do the right thing for them they do the right thing for us and everything grows and hopefully that leads us to greater success in 2020.
Jess: It's been great getting to know Appen, Mark Brayan the CEO, thank you so much.
Mark: No, thank you very much.
Jess: For more information on Appen, head over to Bell Direct's website or contact your advisor.
Never miss an update
Enjoy this wire? Hit the 'like' button to let us know. Stay up to date with my current content by
following me
below and you'll be notified every time I post a wire
Welcome to Livewire, Australia's most trusted source of investment insights and analysis.
---
To continue reading this wire and get unlimited access to Livewire, join for free now and become a more informed and confident investor.
---
---
Jessica Amir is a Market Strategist at Saxo Bank. She has over 14 years of experience in equities, has worked as a financial adviser and television reporter; interviewing politicians, Prime Ministers and Australian Treasurers.
---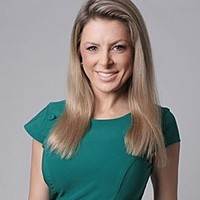 Market Strategist
Saxo Bank
Jessica Amir is a Market Strategist at Saxo Bank. She has over 14 years of experience in equities, has worked as a financial adviser and television reporter; interviewing politicians, Prime Ministers and Australian Treasurers.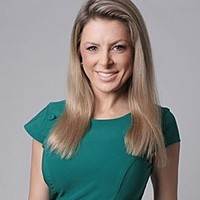 Market Strategist
Saxo Bank
Jessica Amir is a Market Strategist at Saxo Bank. She has over 14 years of experience in equities, has worked as a financial adviser and television reporter; interviewing politicians, Prime Ministers and Australian Treasurers.