A defensive stock with growth options
---
Gold, and more broadly gold equities, have disappointed over the last six months, despite record Central Bank monetary easing, aka money printing, alongside growing fiscal deficits and a weaker US dollar. Traditionally, these conditions would be an ideal backdrop for investors to flee to gold as a store of value. While the prospect of a vaccine led cyclical recovery appears to have delayed the inevitable (see recent gold ETF outflows below) we believe there may also be another explanation.

Click the image to enlarge
To this end, Bitcoin appears to have taken some of the shine (pun intended) off gold's traditional role as the go-to store of value in trying times. Bitcoin has tripled since October. Recent daily headlines of yet another record Bitcoin price are clearly stirring attention in all digital currencies, especially given the backdrop of ever-expanding central bank balance sheets. These are also finding more traditional support from institutional investors. Bitcoin, for example, has won the backing of notable US hedge fund legends. In December, insurance giant MassMutual unveiled a US$100 million investment in the cryptocurrency for its general investment account. PayPal continues to buy up bitcoin to support the launch of the capability to buy, sell and trade digital currency from a PayPal account.

CLICK THE IMAGE TO ENLARGE
We will not pretend to proffer an explanation for the daily moves in Bitcoin. But we believe the relative value of gold at least appears to have been left behind. To this extent, we also believe an eventual return by investors to the traditional store of value should underpin gold equities. 
This is reflected in our overweight holding in gold, which provides defensiveness as the 'great experiment' by Central Banks continue to unfold over the medium term. 
Newcrest well-positioned longer term 
Our preferred gold exposure remains Newcrest (ASX: NCM), one of our largest long positions. We visited the Newcrest Cadia mine in Orange, NSW, this month. Cadia is Newcrest's most profitable mine. In FY20, Cadia produced 843,000 ounces of gold at a cost of $160/oz versus the current gold price of around $1,900/oz. It was an impressive operation, and the key takeaway was just how much innovation is going on. It is hard to innovate as a large miner. If you innovate too much, you can begin to make mistakes, reducing production volumes that in turn will cost shareholders cashflow. However, there are significant benefits of innovating, including: 
1) Extending mine life and increasing cashflow as the ore gets deeper 
2) Seeing opportunities in mining operations that others cannot. A prime example for Newcrest was the purchase of the underperforming Red Chris mine in Canada. Today, it is a high-cost open pit operation. In the future, it has the real potential to be a 'Cadia like' block cave. Newcrest has carved out serious expertise in block caving technology. As we travelled 1.5km below the surface, we marvelled at the technology. 
Today Newcrest is a "two-trick pony" with Cadia and Lihir making up more than 90% of cashflow. Over the next few years, we believe there is enough in the Newcrest pipeline to make it a 4 or 5 trick pony, by adding in long-life low-cost operations in Red Chris (Canada), Haverion (Australia) and potentially Wafi Golpu (Papua New Guinea). At the same time, Newcrest is well-positioned in the Fruta del Norte mine (Ecuador) where they own 30% effective interest as well as a number of credit instruments that were purchased early in 2020. If you are interested, you can see more on the Cadia mine here.

Every investment opportunity is different
Fundamental analysis is the best way to capture all the different opportunities available in the market through time. To find out more about what's on Firetrail's radar, click the 'FOLLOW' button below.

---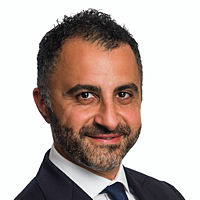 Analyst
Firetrail Investments
Ramoun is an Equity Analyst at Firetrail Investments. Ramoun's primary sector responsibility is Resources stocks. Ramoun has over 17 years relevant industry experience.
Expertise