TPG had been looking at a significant earnings cliff in an NBN world, with consensus EPS falling 30% in the next few years before we even consider large mobile losses. With the proposed merger with Vodafone, they fill the earnings hole by capturing an estimated $250million of synergies, which are principally costs stripped out of Vodafone (Costs are tightly managed at TPG).
At $250million, this is 10% of Vodafone's controllable costs. As Vodafone are retaining significant influence in management and the board of the combined group, TPG are unlikely to cut as deeply as they otherwise would. The value of synergies on 10 times, or $2.5bn, are worth $1.25bn for TPG. The shares have run well ahead of this, gaining $2.7bn since the deal was first rumoured.
While they have paid slightly over global peer valuations for Vodafone's business, this is a good deal for TPG. In simple terms, they have exchanged an overvalued reseller for a strong facilities-based competitor. It is a stronger business in combination with Vodafone; in an NBN-world TPG's consumer broadband business is a simple reseller of the NBN with margins under pressure, and this is not a high multiple business.
In contrast, a combined business is much stronger. It gives TPG an opportunity to cross-sell and bundle with a strong network position, and it also consolidates the mobile sector which should be less competitive.
On our estimates, this is a downgrade to 2019 earnings on a consolidated basis even assuming full capture of $250million in synergies in year 1, but an upgrade to 2020 earnings which should come in around 28c, putting TPG on 31 times 2020. The value in this deal has been more than fully captured in the share price already.   
---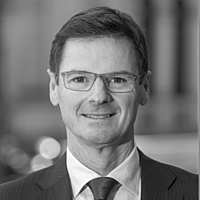 Chief Investment Officer
Watermark Funds Management
We are active, high conviction investors in Australian shares. As an absolute return manager, Watermark offers a proven alternative to traditional institutional funds.
Expertise