A Growing Disconnect between Politics and Markets
---
My colleague, Wesley Phoa, argues that "the key to successful active management in periods of elevated uncertainty is not to stake everything on single-point forecasts. Rather, it is the ability to apply detailed policy analysis to a range of scenarios, and to maintain enough portfolio flexibility to respond rapidly and with high conviction as soon as uncertainty starts to resolve itself toward a specific outcome." 
The link  provides more in-depth discussion around this thinking:
---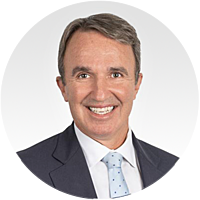 Managing Director, Capital Group - Australia
Capital Group
Paul Hennessy is managing director, Australia & New Zealand, at Capital Group. As a relationship manager, he is responsible for covering the institutional client base in Australia and New Zealand. He has 33 years of investment industry experience...
Expertise