A high-quality growth stock with a very long runway
---
ServiceNow has rapidly risen to become the category leader in IT service management, whereby they provide cloud-based applications to enterprises that help them plan, deliver, operate and control IT services to end-users. 
The recent correction in high growth names provided us with an opportunity to establish a starter position in what we believe is a high-quality business with a deeply entrenched competitive position and a very long growth runway. 
In this wire, we explain why we are so positive on this US-listed, $50 billion market cap company.
What is ServiceNow and why do we like it?
A key advantage of the offering is its rich customisation, which enables organisations to automate a wide variety of workloads and have the ServiceNow platform serve as a single system of record for the IT function within the enterprise. 
Whilst ServiceNows rise within the IT service management (ITSM) space is very impressive, having established a leading 40% market share, it is the platform's applicability outside of ITSM that gets us particularly excited. The company has effectively leveraged its existing customer base and first-mover advantage to develop additional solutions that automate a wider variety of corporate workflows across not only IT but also human resources and customer service.
The company now counts 883 of the largest 2,000 enterprises in the world as its customers and has more than 75% of these customers using more than one solution. We believe that the company's platform model and multi-product offering can sustain high growth rates for many years to come, as there remains a significant opportunity to cross-sell existing products and develop new solutions. 
Furthermore, the more touch points across an organisation ServiceNow has, the harder it is for a customer to leave. In fact, ServiceNow boasts an industry-leading customer retention rate of 99%, which is up from 97% in 2014. 
This is incredible and speaks to the mission-critical nature of the company's applications as customers are increasingly finding the solution indispensable. 
The strength of ServiceNow's offering is also evident from its financials as the company has an impressive track record of growth and profitability -- consistently growing revenue at 30%-plus whilst maintaining 20%-plus FCF margins.
As one final point, it would be remiss not to mention that the current CEO of ServiceNow, John Donahoe, did recently announce that he would be stepping down to take on the top role at Nike. While we do acknowledge that this presents some degree of leadership transition risk, we take comfort in the fact that Bill McDermott, the former CEO of SAP for nearly ten years, has already confirmed that he will take over from Donahoe. In our mind, Bill is a very worthy successor and we are excited to see where he takes the company. 
Lakehouse Investment Analyst Nicholas Thomson contributed to this article

Take a different approach to investing
We concentrate on investing in small, fast-growing companies, including access to IPOs, pre-IPOs, and institutional raisings that aren't readily available to individual investors. Hit the 'contact' button below to find out more.
---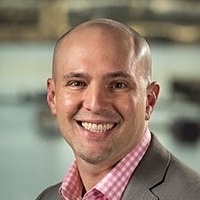 Former Co-Founder
Lakehouse Capital
Joe is the former co-founder. Please visit and follow Donny Buchanan and Nick Thomson for the latest insights around Lakehouses's unique concentrated investment approach that focuses on the key themes of Intellectual Property, Network and Loyalty...
Expertise