Small cap tech stock lands deal with IBM
---
Small cap technology company Linius Technologies (ASX:LNU) announced a deal with IT bohemoth IBM, which we believe will be pivotal for LNU's video virtualization technology (VVE). LNU and IBM will jointly promote and sell LNU's VVE.
By building its technology onto IBM's Bluemix Cloud Platform, which is comparable to Amazon Web Services, Google Cloud Platform and Microsoft Azure, the company will be able to target IBM's global client base. We anticipate first commercial wins from this deal in the near term.
In our view, LNU's deal with IBM underlines the opportunities for ASX-listed small and micro cap technology companies to hit a homerun on the back of truly innovative technology that has global applicability.
We spoke with LNU's CEO Chris Richardson about the deal and the commercial impact on the company.
---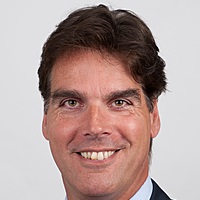 Managing Director
Pitt Street Research
Marc is passionate about the Technology, Media & Telco (TMT) space, with interests ranging from electronics and leading-edge hardware to newly emerging content delivery models, such as OTT, as well as cyber security, Artificial Intelligence and...
Expertise
No areas of expertise