A lesson like no other in appreciating risk
---
Jeremiah Lane, Member at KKR Credit, recalls his experience investing in credit markets during the financial crisis. While he says it's an experience he hopes he never has to go through again, he highlights how it provides a valuable reference point as he and members of KKR evaluate potential investments: 
"I'm forever grateful that I was investing through that period. I think it gives you an understanding of the downside risk like no other period ever will give you."
Jeremiah identifies two valuable lessons learned from this period. First is to understand a company's liquidity and how readily it could access capital in the event of a downturn. Second is to focus on companies with durable cash flows. 
Watch the short video below for the full story.
Offer Opening Soon - KKR Credit Income Fund (ASX: KKC)
The KKR Credit Income Fund aims to provide Australian and New Zealand investors with attractive, risk-adjusted returns and access to a diversified portfolio of income generating alternative credit investments. 
The offer opens on the 14th of October. Click here for more information.

---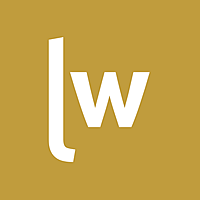 Livewire Exclusive brings you exclusive content from a wide range of leading fund managers and investment professionals.
Expertise