A 'list of lists' regarding the market outlook
---
Despite a terrible start to the year and a few political surprises along the way, 2016 saw good returns for diversified investors who held their nerve. Balanced super funds had returns around 7.5%, which is pretty good given inflation was just 1.5%. 2017 is commencing with less fear than seen a year ago but there is consternation regarding Donald Trump's policies, political developments in Europe and the growth outlook. This note provides a summary of key insights from Shane Oliver on the global investment outlook and key issues around it in simple dot point form.
---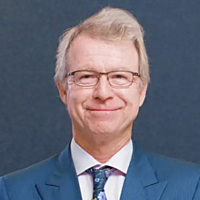 Head of Investment Strategy and Chief Economist
AMP Capital
Shane joined AMP in 1984 and is Chief Economist and Head of Investment Strategy. Shane has extensive experience analysing economic and investment cycles and what current positioning means for the return potential for different asset classes.
Expertise