A member of the Pink Panther gang of jewel thieves escaped from a prison in the Swiss canton of Vaud late yesterday, according to local police
---
A member of the Pink Panther gang of jewel thieves escaped from a prison in the Swiss canton of Vaud late yesterday, according to local police. Milan Poparic, a 34-year-old Bosnian sentenced to six years and eight months incarceration for robbing a jewelery store in Neuchatel, Switzerland, in 2009, escaped with another prisoner and two accomplices while firing shots at guards, the Vaud police said in a statement on the authority's website today. The Pink Panthers are named after the 1963 movie starring Peter Sellers as Inspector Clouseau.
---

Never miss an update
Get the latest insights from me in your inbox when they're published.
---
---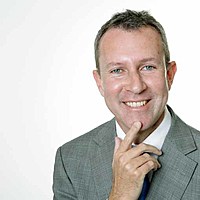 Founding Director
MineLife
Gavin has been a senior resources analyst following the mining and energy sectors for the past 25 years, working with Intersuisse and Fat Prophets. He is also the Executive Director, Mining & Metals with Independent Investment Research (IIR).
Expertise