A new way to invest in tomorrow's leaders
---
The prize of investing in micro caps is quite substantial. However, traditionally it has been a difficult space for investors to navigate. With limited information and a lack of broker coverage it's a space suited to experienced investors who know what to look for.
Eley Griffiths Group has announced the launch of a new Emerging Companies Fund, designed to give all investors access to micro caps with the added benefit of a tried and tested investment process.
Ben Griffiths, founder of Eley Griffiths Group, says micro caps are a dynamic space for those investors looking to dial up the risk in their equity portfolios.
Often you're encountering companies that haven't seen an analyst before. It's where the great value is made in share market investing. Getting in early!
The Fund has been seeded by the Eley Griffiths Group investment team and for the first time is open to new investors.
Register here to access the information page.
---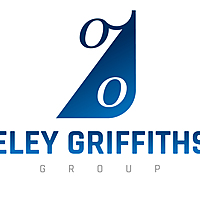 Eley Griffiths Group is an independent fund manager specialising in listed Australian small companies. Our investment team has been uncovering hidden opportunities in small caps since 2003.
Expertise