A recipe for generating superior returns
---
Quality, resilient and well-managed companies are keys to the success of Morgan Stanley's Global Quality Fund. The strategy's outperformance since launching almost eight years ago is thanks largely to its focus on holding companies with:
sustainable high returns on capital,
high gross marketing and low capital intensity, 
solid free cash flow generation, and 
predictable, steady sales growth.
By investing in quality, Morgan Stanley continues to identify high-quality businesses that can compound their assets over long periods of time. Strong management teams are able to utilise their positions to flywheel their growth and compound investor capital. 
Morgan Stanley finds these compounders by:
Identifying high return companies
Making sure returns are sustainable
Confirming management's commitment to sustainable returns, and
Buying at an attractive price
In this Fund in Focus, managing director and portfolio manager Bruno Paulson details the fund's unique approach to generating sustainable long term returns. 
High-quality companies generating super returns
For further information on the Morgan Stanley Global Quality Fund, please use the contact form below or visit their website.  
---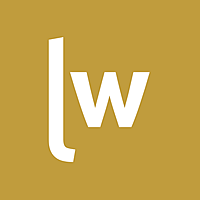 Livewire Exclusive brings you exclusive content from a wide range of leading fund managers and investment professionals.
Expertise