A recovery in sight for A-REITS
---
The AREIT sector had a strong bounce in August, up 7.95% for the month and outperforming the broader market, which returned +2.8%. This reporting season was one of the toughest that we have had to analyse. There were a lot of moving parts:
The treatment of rental rebates on cashflow, which varied across REITs,
Structural shifts in e-commerce and the implications for the retail sector, and

The working from home (WFH) trend and its impact on office assets.

With all these uncertainties, it was not surprising that the majority of REITs have withdrawn guidance. A few exceptions where guidance was provided included Goodman Group (GMG), Charter Hall Group (CHC), Charter Hall Long WALE (CLW), Charter Hall Infrastructure Trust (CQE), APN Industria REIT (ADI), Centuria Capital (CNI), Centuria Industrial REIT (CIP) and Waypoint REIT (WPR). This is a testament that their cash flow is resilient in the wake of COVID-19.
Key takeaways from reporting season:
Large retail malls remain challenged, with cash collections at <50% for the June quarter and rental abatements running at an average of 30% of Net Property Income (NPI). While the July collection rates appear to show a substantial improvement, Scentre Group (SCG) at 82% and GPT Group (GPT) at 64%, this largely reflects a catch up of prior billings, not an improvement in the monthly run rate. Other operational indicators such as market rents, lease structures and occupancies appear to be holding up. However, we believe due to both cyclical and structural headwinds there is increasing pressure for rents to be rebased down by at least 20% and expect vacancies to rise with store closures as retailers look to reduce their store footprint.
Fund managers and residential developers announced strong results, as investors chased income/yield and homebuyers took advantage of record low interest rates and government subsidies, such as the Home Builders Grants.
There is disconnect between public and private markets for office assets, with private capital selectively acquiring assets at book value and looking through near term income weakness, while the listed market is applying 15%-20% discounts to asset values.

Logistics assets continue to benefit from the growth of e-commerce and is the only sector to show capital appreciation. Most diversified REITs have indicated their intention to grow their logistics portfolios. However, assets are tightly held and the ability to develop is a real benefit.

Alternative Real Estate sectors, such as affordable housing, childcare, seniors living, data centres and logistics, have outperformed core assets such as retail, office and industrials as their earnings are less cyclical and are driven by secular trends.

Overall, the sector has worn the brunt of COVID-19 this reporting season and is set to recover over the medium term.
From a top-down basis the sector is showing value with P/NTA at -31%; the yield spread to 10 year bonds at 413 basis points versus a long term average of 220 basis points; and a P/E discount against the broader industrials of 5.8x versus a long-run average of 1.3x.
In terms of thematics:
The impact of the structural shift of online retailing on discretionary malls is now well understood and is reflected in share prices.
The structural shift from WFH on the office sector is less clear. We expect that there will be greater pressure on the CBD assets where valuations are more at risk as tenants look for better value space or decentralize their workforce.

In retail, our exposure is in defensive retailing and bulky goods with more than 60% exposed to supermarkets, essential services and home improvement. We see this sector to not only be more resilient from the impact of COVID-19 but, going forwards, should continue to benefit from structural shifts as people spend more time working, studying and entertaining at home.
In office, our preferred exposure is to metro offices with more than 20% exposed to government tenants and long WALEs (weighted average lease expiry) of 5 years and over.
We currently hold more than 40% of the portfolio in Alternative Real Estate. This includes childcare, seniors living, data centers, and affordable housing such as Manufactured Home Estates. We believe these sectors provide both sustainable earnings growth driven by secular trends and diversification outside the traditional core sectors of retail, office and industrial.
The above wire is an extract from our full monthly report, which can be found here

Learn more
Stay up to date with my latest high conviction opportunities in the property sector by hitting the follow button below. or contact us to learn more about the Pengana High Conviction Property Securities Fund.
---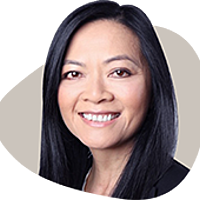 Fund Manager - Pengana High Conviction Property Securities Fund
Pengana Capital Group
Amy is portfolio manager of the Pengana High Conviction Property Securities Fund, and has over 20 years of property funds management experience. Previously, Amy has worked at Charter Hall/Folkestone for 6 years, managing a high conviction...
Expertise