A small craft brewer with a big growth strategy
---
Started in 2002 by a small Western Australian team of brewers, Gage Roads (ASX:GRB) has grown to become one of the most prominent craft brewers in Australia. The company is now well capitalised and has infrastructure capacity in place to satisfy significant growth in projected demand over the next five years.
Significant production capacity giving the edge over competitors
A previous relationship with Woolworths going back to 2009 helped the company generate scale through substantial infrastructure investment and sharpen its technical skills related to high volume production. Until recently, around 70% of production was for Woolworths under contract while Gage Roads branded beer accounted for the remaining 30%. 
The relationship with Woolworths was unwound in 2016 allowing Gage Roads the opportunity to put in place a five year strategy titled "Returning to Craft" to expand its presence nationally backed up by production focused on its branded beers. Eventually, the company would like to see the historic mix in production between non Gage branded beer under contract and its brands flipped to 30% and 70%. 
Owning its production facility with capacity to produce significantly higher volumes is the essential missing piece many smaller craft brewers lack and is one of the company's key competitive advantages.
Product popularity is all well and good but inability to satisfy demand risks losing coveted shelf space in bottle shops and adversely impacts any chance of getting access to the taps in pubs where spots are strictly limited. 
Sound financials support execution of the growth strategy 
While still less than two years into a multi-year strategy, financial returns augur well for long term investors. Last financial year earnings before interest, tax, depreciation and amortisation EBITDA (ie, underlying earnings largely reflecting pre-tax cash flow) was up 63% on the previous year.
Management has a clear vision of where it wants to get to as highlighted in the table below released with its full-year results presentation in August last year. 
Growth in scale and strategy to increase percentage of sales attributable to its brands (versus contract) is expected drive a significant 330% increase in EBITDA per litre from FY16 to FY21. We note Gage Roads carries a healthy cash balance and no interest-bearing debt so we would therefore consider balance sheet risk to be at the lower end. 
Interestingly, of the five indicators in the table above, all are outcomes except for sales and marketing investment which is a planned input. As shareholders we are encouraged to see the company has prioritised investment in sales and marketing. In a fragmented, highly competitive sector of the brewing market having the capacity to fund a strong profile is crucial no matter how good the beer tastes. In particular, the recent announcement as the exclusive beer supplier to Perth's 60,000 capacity new Optus Stadium as well as a presence at the Perth Fringe Festival and partnership with Rugby Australia as a beer sponsor at the HSBC Sydney 7's are prime examples of enormously valuable marketing opportunities. 
Crafting a highly coveted growth segment of beer market 
Representing ~ 10% of the total beer market and worth around $750m in sales annually, craft brewing has evolved from a cottage industry to a prominent sub-sector of the alcoholic beverage market – albeit still populated by literally hundreds of craft brewers nationally. 
Craft beer continues to experience 15-20% growth rates much to the envy of the multinationals. With recent industry awards and growing sales Gage Roads' ales and lagers including Single Fin and Little Dove join other household names such as Little Creatures, Matilda Bay and Coopers. 
As expected, a natural evolution in industry structure given the above setting is consolidation as large brewers seek entry into a high-growth segment and smaller brewers seek the financial backing to fund expansion.
The big brewers arguably by definition can't develop their own boutique beer which entails small entrepreneurial teams focussed more on developing unique flavours rather fixated on appealing to the mass market. As such, acquiring a brand with "craft" credentials is the viable alternative. 
Just recently, a number of acquisitions have been announced including Anheuser-Busch InBev's acquisition of NSW brewer 4 Pines in September 2017 and then Adelaide based Pirate Life in November.
Also in October last year, Coca-Cola Amatil acquired Feral Brewing after the latter only started operations in 2012. These add to the acquisition of prominent craft brewers including Mountain Goat, Little Creatures, White Rabbit and Byron Bay Brewing by large brewers in previous years 
Risks to consider for emerging boutique beer producers 
We see a couple of key risks for emerging boutique beer producers in addition of course to the range of risks any industrial company faces. 
First is the concentration of large brewers and their disproportionate influence on shelf space in liquor retail outlets as well as tap positioning within pubs to the detriment of smaller players. The ability to supply significant volumes as and when required and the financial capacity to offer financial incentives and rebates to customers form a huge barrier for crafty brewers.
Gage Roads is relatively well positioned in this environment given it owns ample capacity to satisfy strong demand growth and has executed numerous marketing initiatives to grow is profile. As highlighted above, the recent announcement as the preferred supplier of beer to Perth's newly built sports stadium is a major win from this perspective. 
Second, as a listed company with low debt and healthy cash levels, Gage Roads has the balance sheet capacity to fund working capital requirements. For many craft brewers funding remains a challenge with many seeing no alternative but to seek a merger with a bigger industry participant albeit potentially at the risk of losing management independence and product credibility amongst beer aficionados
Further insights
For further insights from NovaPort, including other Stocks in Focus, please visit our website
---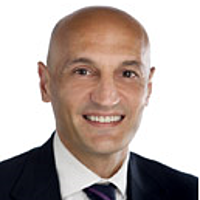 Fund Manager
NovaPort Capital
Alex Milton is a Principal and Co-Founder of NovaPort Capital, with 26 years of investment experience. Prior to establishing NovaPort, Alex worked at Challenger Limited managing over $200 million in funds."
Expertise