A sustainable theme benefiting from global mega trends
---
There is no economy without water, and no sustainable economy without waste management.

Fidelity's Sustainable Water & Waste Fund offers an opportunity for investors to harness growth in demand for these services to the benefit of both people and the planet.
The Fund invests globally into 35 to 55 of the best opportunities for growth across the water and waste value chains, including companies developing new technologies to meet ever-growing demand.
Launched in Australia on 1st June 2020, the Fund has delivered investors 30.5% net pa (as at 31 August 2021) since inception*.
Find out more about the Fund here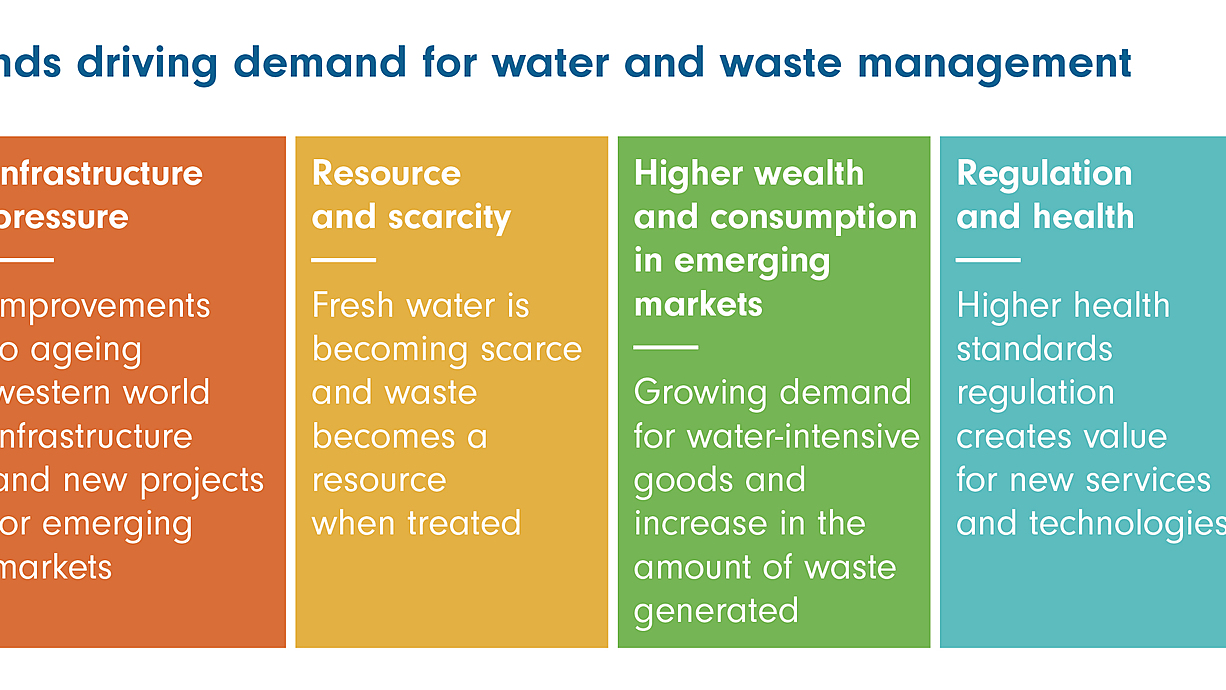 *Past performance is not a reliable indicator of future performance.
Managed Fund
Fidelity Sustainable Water & Waste Fund
Global Shares