A vaccine in 2021 a shot in the arm for cyclicals
---
From the initial trepidation and fear about COVID-19's rapid spread across the world, we've entered a period of uncertainty and fatigue as citizens debate the public policy actions taken to stop the spread.

As the political debate rages and civil unrest dominates headlines, you would be forgiven for overlooking the major advances in vaccine development taking place behind the scenes. For investors, this is arguably more important than the daily press conferences and case numbers released by the various levels of government.
In Antipodes' latest podcast, our Healthcare Sector Head Dr Nick Cameron interviewed Dr Michael Farzan - one of the world's leading experts on COVID-19 vaccine development.
Dr Farzan is the Professor and Chair of the Department of Immunology and Microbiology at the Scripps Research Institute in Florida. He discovered the mechanism by which the SARS virus infected cells during the SARS outbreak of 2003 and is a foremost expert in HIV virology and vaccine development.
So, what did we learn from Dr Farzan?
Against the general challenges in vaccine development, Dr Farzan outlines why he is confident that multiple COVID-19 vaccines will become available in 2021. He holds the view that first generation vaccines should generally be "good enough", but also the possibility that next generation vaccines could arrive sooner than expected to provide better and longer-term protection. Nick also discusses with Dr Farzan the evolution of our understanding of COVID-19 and evidence of declining mortality rates.
Why is this important? A positive vaccine outcome is key for Western consumers to fully normalise behaviour. It is a material positive outcome for a sustained re-opening of the economy and for related equity exposures.
But what if 2021 doesn't deliver a vaccine?
Given how expensive the beneficiaries of the COVID-19 shutdown have become, we would argue that vaccine disappointment is currently priced by the market as the base case.
The more likely scenario of a successful vaccine outcome is priced attractively in the current cheapness of quality cyclicals that have suffered during economic shutdowns and will benefit from re-opening. Further, the downside in quality cyclicals is protected by China's successful normalisation and sustained recovery (without a vaccine) together with evolving government directed investment stimulus. This may shift the market's narrow focus away from growth at any price.
Given the backdrop of extreme valuation dispersion, long-term future market leaders are most likely to be found among today's misunderstood lower multiple stocks.
Antipodes Partners Healthcare Sector Head, Dr Nick Cameron has a PhD in Molecular Biology from Griffith University (Brisbane). Listen to full podcast episode of his discussion with Dr Michael Farzan here:
Never miss an insight
Antipodes is an award-winning investment team that specialises in global shares. To stay up to date with all our insights, click the follow button below.
---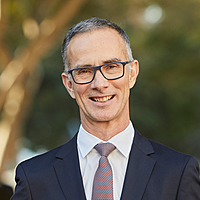 Chief Investment Officer
Antipodes
Jacob Mitchell is Antipodes' chief investment officer. He is an award-winning fund manager, with more than 25 years' experience investing in equity markets. Jacob founded Antipodes in 2015 after deciding to leave Platinum Asset Management where he...
Expertise