ACT Adds Fuel to the Fire
---
News out of the Caltex camp this morning confirmed what many in the market had been expecting (and pricing in); Alimentation Couche-Tarde Inc. (ACT) returned with a sweetener to its indicative offer lobbed late last year. Although, a $0.75 per share lift may be a little smaller than some were hoping. It was also declared best and final in the absence of a superior offer, so now the focus turns to rival bidders to see if any additional value can be squeezed out for shareholders.
ACT's third offer is a slight but welcome improvement, and certainly reinforces the intent to take CTX private in a whole of company transaction. However, despite a bit of back and forth between management, not a great deal else has changed. Any transaction is still subject to the same concerns we highlighted back in November. Having initially decided that $33.50 was too small a spread relative to the inherent risks in the transaction, we watched as the share price rocketed to as high as $35.96. While some of this activity can be attributed to the potential franking benefits involved in the deal (and thus a markedly different spread given the size of Caltex's franking credit balance), it's fair to say the market got ahead of itself.
ACT has now decided to stop bidding against itself and for all the murmurs of alternative bidders in an EG Group/Macquarie Consortium, there is still no binding deal on the table, nor any guarantees that there will be. ACT's declaration of best and final is likely intended to force EG to put up or shut up, but it also places pressure on the Caltex board. "Something is only worth what someone is willing to pay for it". So far, it's only ACT that's put a number on it.
For a board that has thus far seemed more inclined to look for reasons to say no to a bid rather than yes, today's sweetener creates a somewhat awkward situation in that it's likely neither high enough or low enough to force the board's hand in any particular direction.
Of course, it's by no means an easy decision. The political sensitivities surrounding the change in ownership of a "hard to replicate, privileged network" remain ever present, and this is before accounting for the additional regulatory risk in ACCC approval that a rival EG/Macquarie bid will likely require.
Furthermore, Caltex faces a slightly less favourable backdrop than the one we observed back in November. Weakening month on month refiner margins (also announced today), the loss of the Caltex brand rights, and a pending earnings result also adds potential risk to the downside for investors but so too, the board when deciding whether to accept or reject the approach.
At today's closing price of $33.73, the spread has widened in relative terms compared to where it was trading at the time of ACT's last approach in November but for the time being, it's still not wide enough to tempt us into taking a position. Should ACT (or another party) go binding then we'd certainly reconsider our stance.
---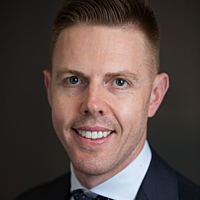 Chief Investment Officer and Managing Director
Harvest Lane Asset Management
Established by Luke and his partners in 2013, Harvest Lane seeks to generate superior, risk-adjusted returns regardless of prevailing market conditions with a particular focus on 'corporate events', including mergers and acquisitions.