Admedus - DNA vaccine Blue Sky, plus a growing core business
---
Ian Frazer, of the University of Queensland, was Australian of the Year in 2006 because his research created Gardasil, the cervical cancer vaccine. Like all good Professors, Frazer hasn't stopped generating Next Big Thing ideas, and one of them is DNA vaccines to prompt a patient's own immune system to fight disease. I've argued for a while now that the first approved DNA vaccine is coming soon, and Frazer's approach, being developed by Admedus, may be a contender. Admedus's first vaccine candidate works against HSV-2, the virus that causes genital herpes, which is a billion dollar opportunity. Yesterday Admedus announced an interim analysis from 20 patients in a Phase IIa of the HSV-2 vaccine - it cut the viral shedding rate in the treated patients by 58%. Early days, but very encouraging. Meantime Admedus is steadily growing sales of an approved cardiovascular tissue patch called CardioCel, created using the company's ADAPT technology, which allows animal tissue to be prepared for use in humans without the usual calcification issues. So there's a real business in Admedus, and some exciting Blue Sky.
---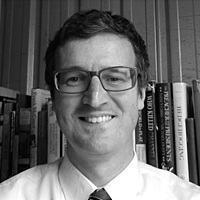 Founder and Senior Analyst
Pitt Street Research and NDF Research
I am an equity research professional who worked in stockbroking from 2001 to 2015. After 15 months doing investor relations I returned to equity research with the founding of NDF Research. With Marc Kennis I founded Pitt Street Research in July 2018.