Just like our business attire resting in the back of the closet, the dust is now well and truly settled on another reporting season. Unsurprisingly, another victim of the East Coast lockdowns was the upbeat earnings outlook from earlier this year. We saw roughly twice as many downgrades as upgrades for FY22 earnings growth estimates. This was a big shift from half-year results, which was one of the best from an earnings vs upgrades perspective in decades.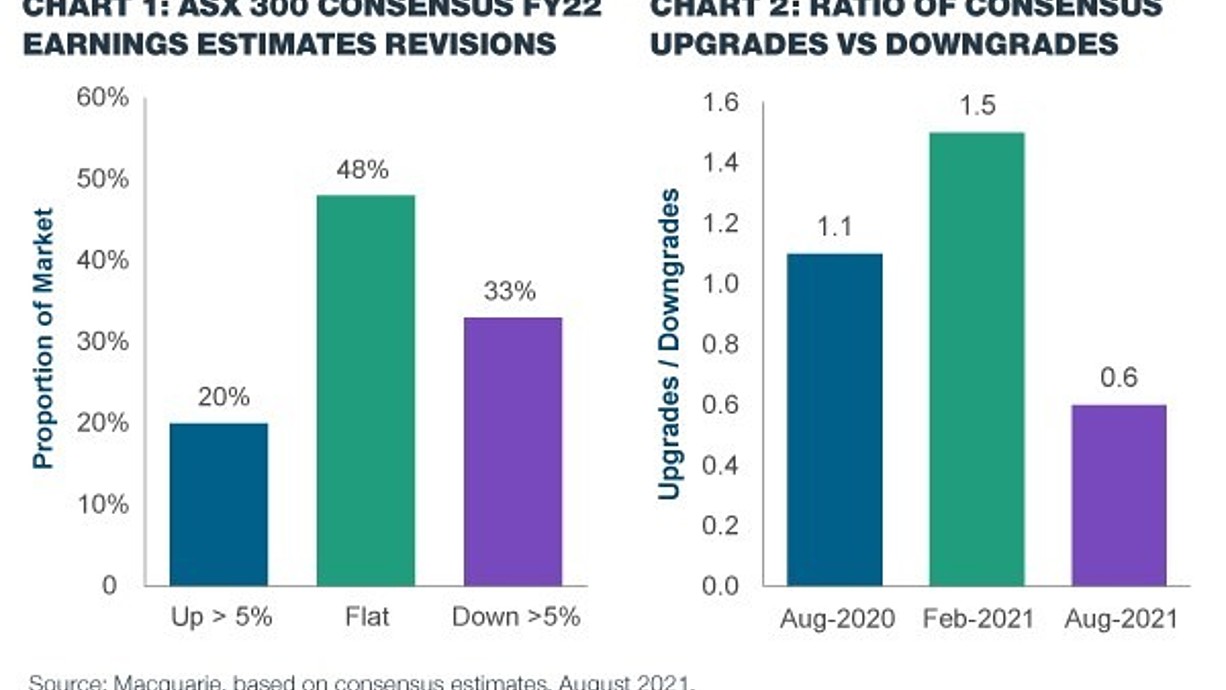 As always, earnings season is a busy period. This one had the added benefit of providing temporary relief from Gladys's daily 11am Covid update. This information deluge is also a good opportunity to assess the progress of our investment thesis and the assumptions which drive these for our Australian equity portfolio holdings. Fortunately, things largely went well for the portfolio.

As we've noted in recent updates, we shifted our positioning away from domestic cyclicals and more towards higher quality defensive businesses, reflecting our concerns about slowing growth, rising earnings risks, high valuations, and, diminishing government and central bank support for markets. This view is rapidly becoming consensus but isn't quite there yet, with some investors remaining stuck in the reflation camp, albeit in smaller numbers. We still believe there is the very real prospect of a 5-10% market correction before the year is out. The recent dramatic fall in the iron ore price is a good example of our concerns.
The change in global liquidity is the next big issue for markets. Tapering is coming and the credit impulse of the world's three largest economies is already negative.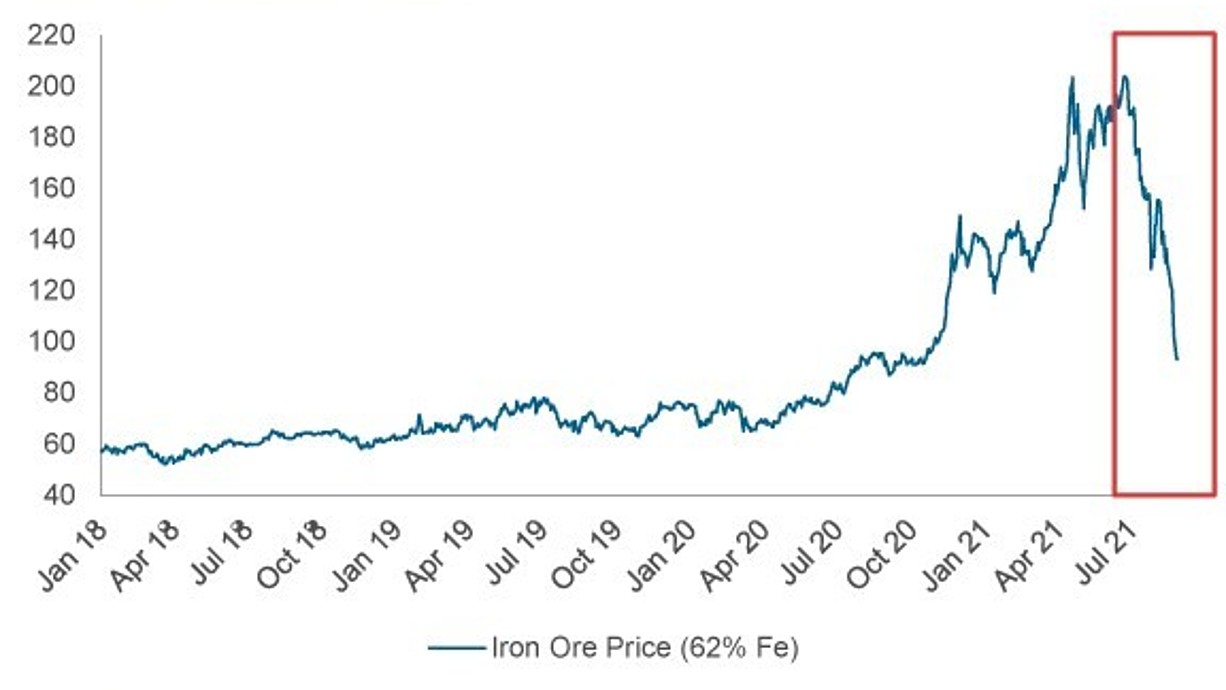 Combined with earnings growth sliding into downgrade territory still-elevated P/E dispersion, we are likely to see investors become ever more focused on stock fundamentals.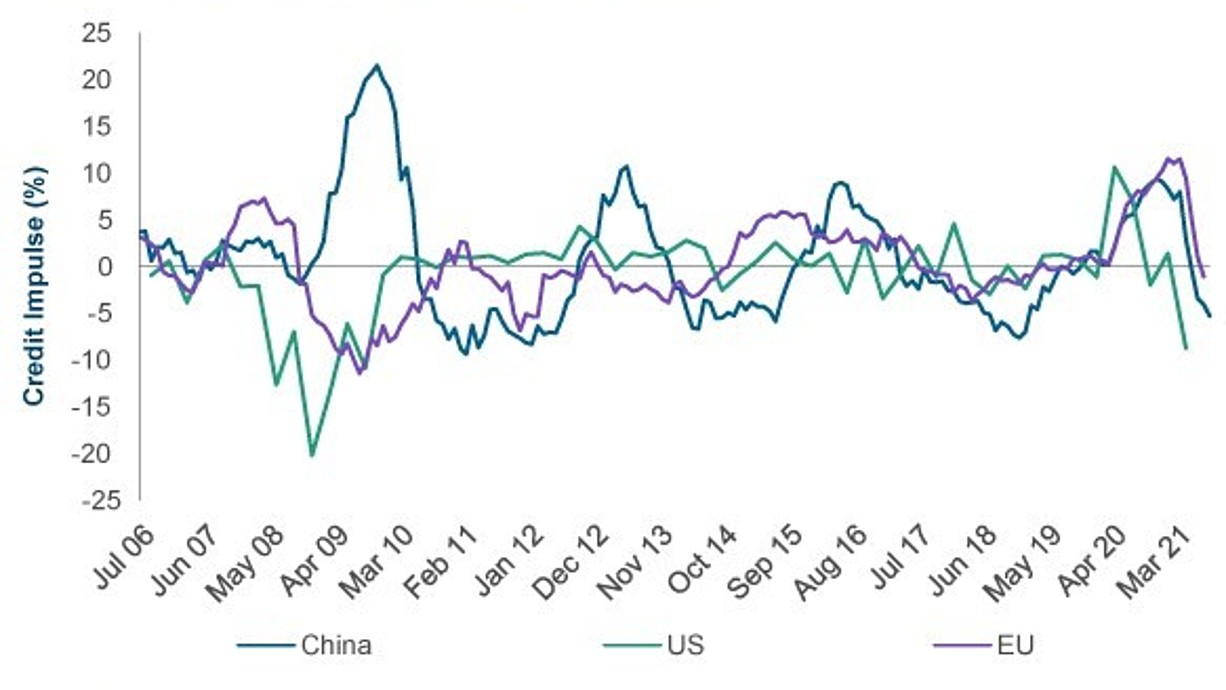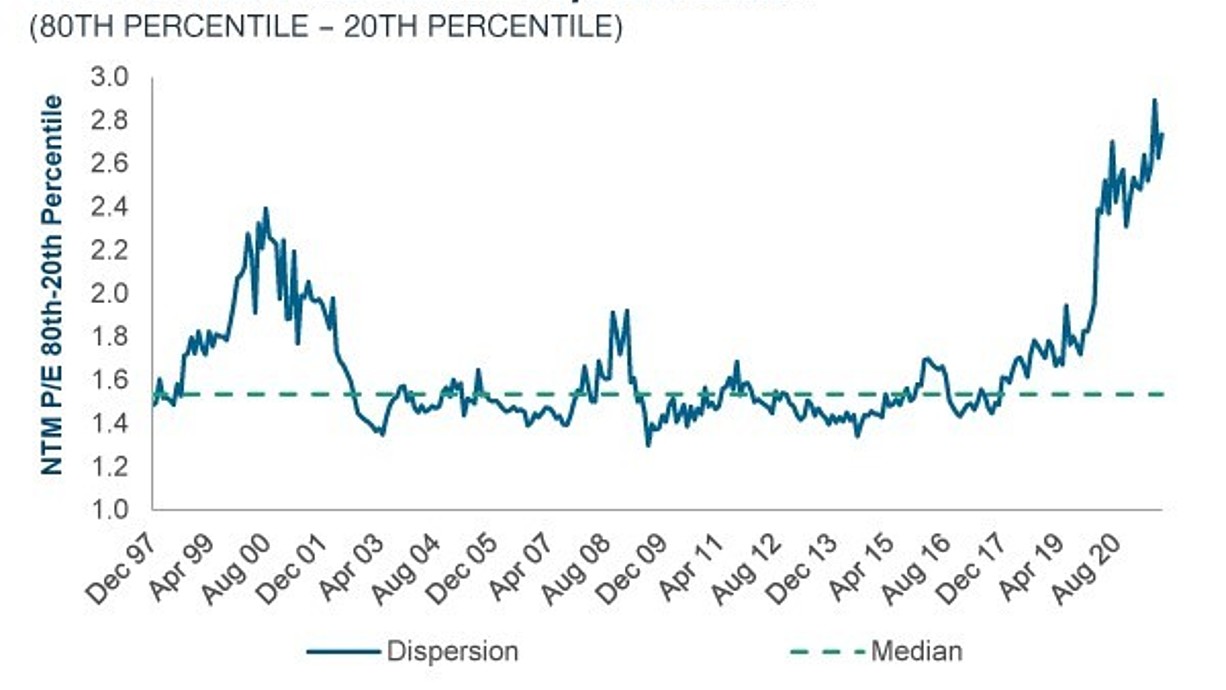 We will get the next round of company trading updates during the AGM season (and broker conferences) in the next few months. We believe these updates are more likely to disappoint overly rosy market expectations. Earnings downgrade cycles come in waves………only the first one has broken!
Invest with confidence
T. Rowe Price focuses on delivering investment management excellence that investors can rely on—now and over the long term. Hit the 'follow' button below for more of our investment insights.
Managed Fund
T. Rowe Price Australian Equity Fund
Australian Shares
---

Follow Randal Jenneke's wires
---