AI delivers Computershare efficiencies
---
Shares in IT company, Computershare Limited (CPU, +4.8%), rose during the month following a positive investor briefing. Highlights of the briefing were the continued progress in CPU's mortgage service businesses in both the US and UK, in addition to the potential for task automation.
With over 13,000 staff performing a range of repetitive, manual tasks, CPU could face significant upside from the implementation of application technologies (apps) and software automation, including the use of robots to process various tasks.
The company embarked on this path 18 months ago and currently has a handful of tasks being completed by robots. Medium term, the potential for CPU to automate its processes is immense. (VIEW LINK)
---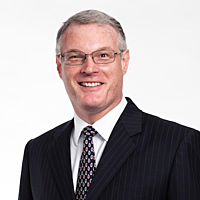 Head of Australian Equities
Ralton Asset Management Limited
Andrew has been with Ralton since its inception in 2006 and leads the investment management of Ralton's managed accounts. He brings over 25 years of funds management and investment banking experience having held senior positions with major...
Expertise
No areas of expertise