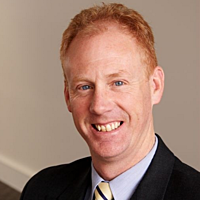 Alex Moffatt
Joseph Palmer & Sons
On Wednesday, Telstra stepped into the local capital market with a three-tranche issue lead jointly by CBA, ANZ, NAB and Deutsche Bank. Bids were sought for a four year fixed rate bond with a 3% coupon; a four year floating rate bond indicatively priced at 90 basis points over the 3 month bank bill swap rate and a ten-year fixed bond paying a 4.1% coupon and indicatively priced at 150 basis points over the government 1- year bond. As at last night the bids totalled a snip under $2 billion with the four-year fixed issue suggested at between 82 and 85 basis points over comparable government paper and the tens at 132 to 135 basis points over, well inside the early indications.
Wait for it, I am getting to my point...
These bonds are being issued into the wholesale market in denominations down to $10,000; the issues are senior unsecured rated A2, certainly of greater credit quality than the tier 1 hybrids which find their way into retail investors' portfolios and which are essentially junk bonds. If this type of issuance was listed it would allow retail investors access to the type and quality of debt securities which fund managers can access and help to reduce the exposure in many self- managed super funds to equities, David Murray and I would be very pleased.
We will be watching the newswires during the afternoon for highlights and lowlights of the meeting between President Trump and Premier Xi. Later on this evening we get a report on the state of manufacturing in the UK and the Governor of the Bank of England will speak, perhaps sharing his views on how he sees monetary policy developing as Britain extracts itself from the clutches of Brussels. For those who have nothing better to do the US employment report is released at 10:30pm with economists looking for a gain of 180,000 jobs, February was a gain of 235,000.
Index futures are suggesting a 16 point gain for our market today.
---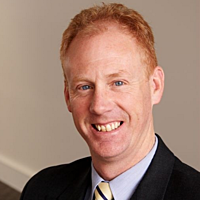 Director
Joseph Palmer & Sons
Alex Moffatt has almost 40 years' experience dealing in equity, debt and currency markets in Australia, the UK and USA. He has worked at several companies in the wealth management industry, including Schroders in the UK. A director of Joseph...
Expertise
No areas of expertise