The announcement overnight of a general election in the United Kingdom sent Sterling  and gilt prices sharply higher. Mrs May has called the election for 8th. June seeking to cement her mandate to take Britain through the EU exit process and at a time when the opposition Labour party's fortunes are at a low ebb. Even with a generous margin for error in polling it is hard to see how Labour under Jeremy Corbyn's leadership can win government, but then we are getting used to the unthinkable coming to fruition.
Another reporting season is underway in the US with Bank of America and Goldman Sachs updating investors on their profitability, the former announcing a 44% increase in quarterly profit of USD4.35 billion and Goldies up 80% at USD2.2 billion. Shares in Goldman fell 4%+ as investors focussed on the fall in institutional banking revenue. A fall in revenue at Johnson & Johnson also unsettled investors.
Safe haven assets, gold and bonds, moved higher at the expense of risk with tensions in the Sea of Japan remaining high. Both Russia and China have moved "observer" ships into the area adding a touch of a schoolyard fight to the drama.
So it goes that with all this happening around us investors will hit the sidelines in droves waiting there for some good news, in the meantime stock prices will generally ratchet lower and the value hunters will sit back and enjoy the ride while their cash collects a bit of interest.
Index futures are suggesting a 38 point fall for the local market today.
Kind regards
Alex
---

Follow Alex Moffatt's wires
---
---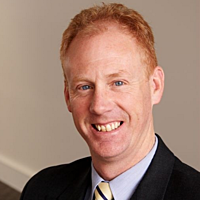 Director
Joseph Palmer & Sons
Alex Moffatt has almost 40 years' experience dealing in equity, debt and currency markets in Australia, the UK and USA. He has worked at several companies in the wealth management industry, including Schroders in the UK. A director of Joseph...
Expertise
No areas of expertise