Alkane Resources - a pure gold-copper opportunity
---
Alkane Resources is a gold producer with outstanding gold-copper exploration potential as well as holding an undeveloped rare earth project, which is anticipated to be demerged at some stage this year.

Alkane's recent discovery strike at Boda was the best porphyry exploration discovery hole in the Lachlan Fold Belt outside the Cadia, Cowal and North Parkes mines in the last 20 years; according to John Holliday, the discoverer of the world-class Cadia deposit and a technical consultant to Alice Queen (another portfolio holding).

The discovery strike of 502m @ 0.48g/t Au, 0.20% Cu from 211 metres in depth, ended in strong mineralisation to the end of hole. We believe this is exceptionally significant. The strike is exceptionally gold rich relative to other porphyry deposits, and we are encouraged by the fact that the copper grade appears to increase at depth. Importantly, a clear high-grade zone of approximately 361m of over 1g/t exists between 228m and 589m intervals. To put it into context, this high grade zone of strike was superior to the Cadia Hill discovery hole which struck 243m @ 1.21g/t Au; and superior to the current reserve grade at Cadia East. A lot more work needs to be conducted by Alkane to prove that a large deposit exists, but the potential for a large, commercial discovery is clear.

Alkane are currently waiting on assays from a second, deeper hole being drilled 100 metres to the east of the initial strike, to test at a planned depth of 1100 metres. An additional 4 holes are planned for the current exploration program however, we expect the number of metres drilled to increase significantly in the case of step out holes at Boda.

Large porphyry deposits are generally clustered, typified by the monstrous Cadia-Ridgeway complex which spans almost 20 sq km and enjoys a rich mineral endowment of 38 Mozs of Au & 8.3 Mt of Cu. We note that mineralisation at the Cadia complex, broadly runs in an east-west direction for approximately 7kms. With Alice Queen's Yarindury tenement only 700 metres away from Boda's discovery hole, we believe that there is very strong potential that the mineralisation that Alkane discovered at Boda, may extend onto the Yarindury tenement. Accordingly, our portfolio has significant exposure and leverage to the outcome of another successful hole at Boda.

Alkane also possess an operating 1 mtpa plant at its Tomingley gold project, currently producing around 30,000 ozs of gold per annum. We expect production to increase over time as higher grade ore is mined, along with further definition of resources at Rosewell, San Antonio and El Paso; which will increase the life of mine significantly for the project.

We believe the upcoming demerger decision for the Dubbo rare earth project will also be a key catalyst for the company, and has the potential to significantly rerate the stock on the basis of its 'pure' gold-copper exposure.

We consider Alkane to be a compelling investment proposition, given the numerous near term catalysts on the horizon. 
In the lookout for new investment ideas?
Datt Capital diversifies investments across asset classes and duration to reduce risk while maintaining relatively concentrated exposure to attractive investment opportunities.
To be the first to learn about our new ideas, click the 'FOLLOW' button below.
Disclaimer: Datt Capital currently holds shares in ALK & AQX

........
Disclaimer: This article does not take into account your investment objectives, particular needs or financial situation; and should not be construed as advice in any way
---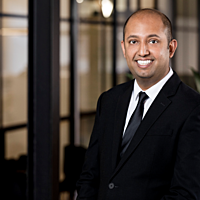 Emanuel is the Principal of Datt Capital, a boutique Melbourne-based investment manager focused on identifying high growth and special situation opportunities.
Expertise