All-time-high in the DJIA marks the 60th all-time-high this year. What does this Portend?
---
I note the all-time-high in the Dow Jones Industrial Average (DJIA) overnight on Tuesday marks the 60th all-time-high this calendar year. 2017 now ranks as having the 4th highest number of all-time-highs over the past 100-years.
In the table below I record all calendar years with at least 50 all-time-highs. Interestingly, the year following years with an inordinate amount of all-time-highs, delivered an average gain of 12.52%, with a 6 from 7 win rate.
I would also highlight that only 1 forward year (1988) failed to provide more all-time-highs.
---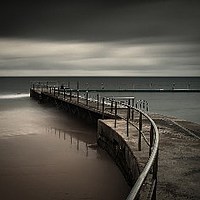 Statistical Research & Data Analyst
Andrew has over 25 years' experience in the Australian financial markets sector with extensive knowledge of both equity derivatives and statistical analysis (predictive techniques). Andrew is responsible for delivering evidence based market...
Expertise