Alstom – The Big Train that will grow even Bigger
---
It is well over a year now since we last wrote about one of our portfolios largest holdings, global rail equipment, infrastructure and service company Alstom SA. In recent months the Company has made several significant announcements which are worthy of an update on this investment.
Alstom continues to have a full order book of projects worth almost five years of revenue at the current rate at which it is delivering on its commitments. Two examples are current projects here in Australia, both of which recently passed significant milestones towards project completion and much needed cutting-edge public transport solutions for the population of Sydney.
New transport solutions for Sydney
The company recently delivered the first six-car train for testing on the soon-to-be-completed Sydney Metro Northwest which will open in 2019. This AUD 8.3bn project will see Australia's first fully automated train providing commuters in the north-west of the city with four trains every hour and eight new stations. Over the following five years there will be two trains every minute serving an additional 31 new stations on 66km of track.
The testing and the commissioning of the first of a new generation of light rail vehicle from Alstom have also started in Sydney. 60 of these vehicles have been ordered for the 12 km-long Central Business District and South East Light Rail project which is also due to commence services next year. The vehicles will operate at speeds of up to 80 km per hour with each having a capacity of up to 450 people. The completed network will be able to move up to 13,500 passengers per hour.
Highlighting the environmental credentials of rail transport, the environmental impact of this light-rail solution will be minimised through increased energy efficiency achieved by the use of electrical braking, permanent magnet motors, LED lights, sensor-based air-conditioning and the use of water-based paints and non-hazardous materials for construction. At the end of their 30-year life, each vehicle will be 99% recyclable.
Merger with Siemens Mobility
In September of last year, Alstom announced that it had reached agreement in principle with Germany-based global industrial engineering conglomerate Siemens to combine their rail-related businesses. This complex transaction received immediate political support both in France and Germany but was still required to pass a number of potential hurdles over the 12 or so months that it would likely take to complete the transaction.
Last week, Alstom announced that another key milestone had been achieved with the signing of the Business Combination Agreement which confirms the previously agreed terms and conditions of the transaction, as well as announcing the appointment of the key leadership positions. Whilst the deal is still required to receive clearance from the various relevant competition authorities, we remain confident that the company has identified the key sensitivities and is prepared with appropriate remedies. The resulting company will be the second largest player in the global rail market but still considerably smaller than its Chinese peer CRRC Corporation whose revenue is almost twice that of Alstom and Siemens Mobility combined.
The terms of the deal are such that Siemens will own 50% of the combined company and Alstom shareholders will on completion receive two special dividends of EUR 4 per share. One dividend represents a control premium being paid by Siemens and the other will be proceeds of the joint ventures that remain from the 2015 disposal of the company's generation business to GE and that can be sold at a guaranteed price in September.
Since announcing the deal, both companies have reported two more quarters of strong financial performance. Siemens' revenue is growing at 12% versus the comparable prior twelve months, Alstom at 6% over the same period. Both companies have also expanded their EBIT margins to 9.5% and 5.1% respectively. We have modelled the combined entity according to the agreed terms and reflecting guidance of certain costs synergies and margin expansion. Our revenue growth expectations are a conservative 3% for the foreseeable future.
Merger + Strong Operating Performance = Higher Valuation Target
Considering Alstom's current share price of EUR 35.9 and adjusting for the total of EUR 8 special dividends, the new company is valued at 0.7x, 7.6x and 9.6x respectively on our conservative forecasts of revenue, EBITDA and EBIT looking two years forward. This compares favourably to the enterprise valuation multiples that we observe in the appropriate peer group of comparable companies. As illustrated below, Alstom has performed well since our initial investment and is trading a little above our original price target of EUR 35.
Chart of Alstom (ALO FP) share price performance (USD)
Normalised, between 1 February 2015 and 26 March 2018. Source: Bloomberg, Team Analysis
Our original investment thesis reflected both the required replacement of crumbling existing rail infrastructure as well as an expectation of increased tax-payer-funded investment globally to serve increasingly urbanised growing populations. These drivers of future demand for the products and services of Alstom remain firmly in place. Considering recent strong operating performance, Alstom has the potential to achieve margins in line with those earned by the Siemens business. Our conviction therefore remains strong that the company is now worth in the region of EUR 44 per share on completion of the combination with Siemens Mobility.
For further insights from the team at Morphic Asset Management, please visit our blog
---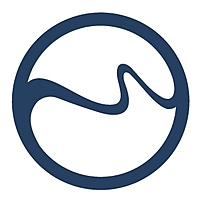 Morphic is a Sydney-based investment manager that has a strong record for delivering high risk-adjusted returns from investing in global equities in a way that doesn't harm the environment, society or people.
Expertise