I cannot be the  only observer who sees a peculiar facial likeness between Jeff Bezos the CEO of Amazon and Roger Corbett formerly of Woolworths. 
That is where the similarity ends as grocery meets technology.  Now that Amazon is poised to acquire Whole Foods ( unless Kroger or Walmart decide to outbid) the market in grocery stocks was thrown into total panic on Friday when finally the chickens came home to roost for managements who stock the same goods at the same price as each other and cannot compete with the technology and logistics that Amazon brings to the table. 
Kroger dropped 9.2% Costco 7.2%; Target 5.1%;  Walgreen 5%; and Walmart 4.7%. It did not end there Spice maker McCormick fell 3.5% packaged-food maker Conagra for was off 3.2%, and General Mills slipped 2.9%. 
The irony is that as consumers move to more private label and Wholefoods attempted to capture the organic up market consumer it eventually succumbed to consumer demands for lower prices and became known as Whole Pay Check. Its share price collapsed from above $65 to the low $30's which compares with the Amazon bid if $42 a share.
Amazon is now attempting to buy its upmarket but price conscious consumers with family incomes of more than $90,00 a year in upmarket suburbs for Amazon Pantry . The execution risk is whether or not these consumers will stay or go looking for what Whole Foods originally offered being high quality produce which frankly is not in the Amazon gene pool.
Amazon already has had some success making private-label products such as shirts, batteries, and baby wipes. Add in Whole Foods' own 365 brand, and you can understand how traditional suppliers will be impacted.
Amazon's move looks particularly bearish for a beleaguered Kroger, which had lowered its 2017 outlook only a day earlier but dont forget that Whole Foods represents only two per cent of all grocery sales. 
So where are the opportunities now?
1. There may well be a bidding war for Whole Foods with cashed up Walmart first off the mark.
2. Not all retailers have succumbed to Amazon the best example being Best Buy and do not forget that Walmart has rapidly expanded its own version of Amazon. There are many online stores that compete with Amazon which may now be an increasingly attractive proposition for the majors.
3. Amazon is vulnerable to a supplier strike. Many major brands have abandoned Amazon because of the way Amazon does business including allowing counterfeit products on its lineup and competing directly with suppliers. Technology evolves and the race for consumer supremacy will not always reside with Amazon.
4. Amazon may be buying a grocery retailer but that does not make it a grocery retailer in spite of its own hubris. Consumers did not flock to Whole Foods for low prices and they left because Whole Foods became less of what they wanted which does not mean only low prices and convenience. Whole Foods customers want quality which is simply not in the Amazon DNA.
A good example is Costco which Jeff Bezos copied with Amazon Prime membership model.  It remains a rare bright spot among brick-and-mortar retailers. It continues to earn the loyalty of its 49 million paid members with great prices, no counterfeits and a hard to beat atmosphere with lots of demonstrations and free food. There are plenty of luxury cars in the Costco parking lot.
I just wonder if Jana Partners which complained about the lack of retail expertise at WholeFoods will be able to identify the missing ingredients at Amazon in spite of its unrivaled technology and logistics .
---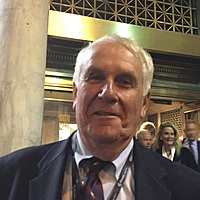 Independent Investment Research
Over 30 years in Australia, South Africa, London and the United States John Kimber has worked in investment research, advisory, and corporate finance at Prudential Securities, BT Alex Brown and Ord Minnett. He completed his series seven...
Expertise
No areas of expertise