Amazon's trillion-dollar cloud computing unit strengthens despite macro constraints
---
Introduction
In 2012, Amazon Web Services (AWS) held its first cloud computing focused global customer and partner re:Invent conference in Las Vegas, drawing 5,000 attendees and featuring more than 100 sessions. Now in its 11th year, the re:Invent 2022 event drew in excess of 50,000 in-person and 300,000 virtual attendees participating in over 2,000 sessions and events.
Every day of the week-long event showcased new announcements. Despite having over 200 different services, the most feature-rich product portfolio of any cloud provider, AWS still has its foot firmly placed on the accelerator pedal. When asked whether AWS has reached peak product growth by technology news site Protocol, AWS CEO Adam Selipsky responded:
"We're not done building yet, and I don't know when we ever will be… those kinds of capabilities — both building new services, deepening our feature set within existing services, and integrating across our services – are all really important areas that we'll continue to invest in."
Integration driving further growth in cloud computing
Indeed, announcements at re:Invent 2022 highlight the progress and dedication AWS has made in the three parts of its cloud strategy outlined by the CEO in the previous quote. While all play key roles in the sustainable expansion of AWS's competitive moat, we believe "integrating across our services" is the key driver of future cloud computing growth both at AWS and industry-wide.
There are three reasons why integration is the next leg of growth for cloud computing.
Cloud strategy is now on the C-suite agenda empowering organisational transformation.
Data lies at the centre of decision-making and innovation.
Capturing functional insights from data requires organisations to leverage the powerful intersection of databases, analytics capabilities and machine learning.
Adam Selipsky from the Protocol interview:
"It's not just about deploying technology. The conversation that I most end up having with CEOs is about organizational transformation. It is about how they can put data at the centre of their decision-making in a way that most organizations have never actually done in their history. And it's about using the cloud to innovate more quickly and to drive speed into their organizations."
Notably, AWS is in the process of seamlessly integrating its own services with partner services to create simple yet valuable solutions. And each comprehensive solution simplifies highly manual and complicated tasks for enterprises down to clicks, pre-sets, configurations, and machine learning (ML) powered actionable insights.
Below we highlight three new solutions announced at re:Invent 2022 that address some of the biggest challenges facing enterprises today, namely security risks, privacy-safe data utilisation, and supply chain risks.
Amazon Security Lake
What is it?

A purpose-built data lake that aggregates data from the cloud and on-premises security solutions.
How does it help cloud customers?
It enables enterprises to centralise, standardise and manage security data across the wide range of security solutions that enterprises deploy. With a centralised view, enterprises can generate key insights by leveraging ML-powered analytics tools from AWS and the AWS Partner Network (APN).
What does this mean for Amazon?
The service strengthens AWS's overall security value proposition and provides easy cross-sell and up-sell opportunities for existing and new AWS customers currently using stand-alone solutions from various vendors. AWS can capture a larger share of the information security and risk management industry, which is forecasted to reach $188 billion in 2023.
AWS Clean Rooms
What is it?
A service that enables brands, media publishers and ad tech companies more easily and securely match, analyse and collaborate on their combined datasets in protected privacy-controlled environments.
How does it help cloud customers?
While data clean rooms typically take months to build, the AWS service simplifies the process to just a few clicks. In addition, data clean rooms are exceptionally difficult to maintain to accommodate requests for new collaborators and data types. The service tackles this challenge by encrypting the data while automatically applying analysis rules and output constraints. Customers can then generate key insights using AWS's ML-powered analytics tools.
What does this mean for Amazon?
This service is part of Amazon's new AWS for Advertising & Marketing initiative, which brings together a comprehensive set of AWS services, solutions and 150+ AWS Partner offerings to help customers globally with their advertising and marketing technology workloads. The soon-to-be $1 trillion advertising industry is undergoing significant change, making it prime time for both AWS and Amazon Ads to capture a significant share of the advertising opportunity.
AWS Supply Chain
What is it?
A new solution that gives cloud customers a unified view of supply chain data with ML-powered insights, recommended actions and built-in collaboration capabilities.
How does it help cloud customers?
Supply chain risks were front of mind for businesses during the pandemic, and factors such as inflation, sustainability goals and national industrial policies have created further supply chain pressure. With the service, enterprises can easily connect supply chain data from various systems with just a few clicks and the cloud application automatically sets up a data lake using pre-trained ML models, surfacing actionable insights and allowing users to easily mitigate supply chain risks.
What does this mean for Amazon?
Enterprises need to manage complexity, increase agility and leverage data as more supply chain components digitise. This backdrop puts AWS in a good position to accelerate cloud revenue in high-growth areas such as the internet of things (IoT), edge computing, databases, machine learning, automation and analytics.
Implications for long-term investors
Despite market concerns around inflation and recession and their potential impact on cloud spending, the long-term prospects of cloud computing have never looked brighter. The shift to the cloud has only accelerated over the past two years as business leaders increasingly realise the critical need to adapt to changing business, social and technology dynamics or risk becoming obsolete.
Enterprise IT spending in addressable market segments will amount to more than $1.3 trillion in 2022 and grow to $1.8 trillion in 2023. Gartner estimates public cloud computing spending will reach $544 billion in 2022, making up around 41% of total spending. We believe public cloud computing will overtake traditional spending by 2025 to reach close to $1 trillion. Amazon's integration-focused cloud strategy positions it to capture a significant share of that trillion-dollar market.
AWS's current revenue run rate is $82 billion, ~16% of the public cloud enterprise IT spend. We estimate that AWS can capture at least 16% of the market in 2025, equating to ~$160 billion. Applying an operating margin of 30%, the estimated segment margin for FY22, and multiplying by an EV/EBIT multiple of 20x gives us a standalone valuation of $960 billion for AWS. To emphasise, this doesn't include Amazon's retail, subscription and advertising businesses, all of which command market-leading positions. Amazon's market cap (as of 02/12/22) stands at $960 billion. At today's market valuation, investors are essentially getting the rest of Amazon's businesses for free. 
---
Never miss an insight
If you're not an existing Livewire subscriber you can sign up to get free access to investment ideas and strategies from Australia's leading investors.
And you can follow my profile to stay up to date with other wires as they're published – don't forget to give them a "like".
........
This article has been prepared without consideration of any specific client's investment objectives, financial situation, or needs. While this article is based on information from sources that are considered reliable, Swell Asset Management, its directors, and employees do not represent, warrant or guarantee, expressly or impliedly, that the information contained in this article is complete or accurate. Any views expressed are taken to be those of the individual, except where the individual specifically attributes those views to Swell Asset Management and is authorised to do so. Swell Asset Management is an authorised representative of Hughes Funds Management Pty Limited ACN 167 950 236 AFSL 460572.
---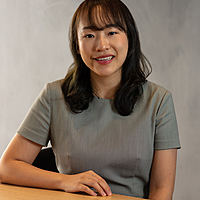 Senior Investment Analyst
Swell Asset Management
Sally joined the Swell investment team in January 2020 and is responsible for allocated Portfolio investments as well as analysis of companies being considered for inclusion. While completing her studies Sally gained valuable financial analysis...
Expertise