Amidst the noise, nothing has changed
---
Investors have had stimuli like QE and low interest rates to help drive growth in recent years. While the US leads a small retreat of liquidity, the fundamental parts of our future, such as technology and disruption, are progressing just fine and they're the drivers of real wealth. We recently sat down with Martin Conlon, Head of Australian Equities, to get his thoughts on the ongoing volatility and what investors should really be looking out for.
How should investors view increasing volatility in the market?
The one thing about the stock market is it's a marketplace. A marketplace is obviously where buyers and sellers meet and prices are set. The fact that prices are moving up and down often scares people and incites behaviour. You need to always remember though that just because stock prices are measured at very regular intervals, and there's a lot of data available, it doesn't change the fact that you're buying a company and that the risk doesn't change. If you de-listed BHP and only published the price once a year, its risk would be exactly the same as if it traded millions of shares a day and there were a whole lot price observations. People do, unfortunately, get obsessed with volatility and have come to connect it with risk.
The fact though that you've got liquidity, that you can sell positions, is good and not a bad thing, and something that investors shouldn't be scared about just because prices are moving a lot. The other point to remember is that when prices go down, as a buyer you should be happier.
If you're buying the same company at a lower price, generally it's got to be good for your prospective returns.
Unfortunately we've come to be very influenced by the behaviour that we love things that are going up and think that they can always go up in an onward and upward direction. That's not real life, prices can go down but if you are a longer term investor, you've always got to look at it and say, if I'm buying the same company at a more attractive price and nothing in the long run has changed, I shouldn't be scared by the fact that the recent moves are down. That, unfortunately, is the reality of behavioural finance that people will always be influenced by those prices, but it's very important to not associate volatility with risk.
Should investors focus on the real economy or the financial economy?
There's a lot going on in the world, but the financialisation of the world and the importance of the financial economy relative to the real economy is one of the factors that really occupies our minds a lot. Declining interest rates and quantitative easing have been hugely important drivers of markets over recent years. All that's really happening at the moment, particularly in the US, is that you are getting a situation where liquidity is  tightening a bit and there is less money going around and that in turn is causing some adjustments in asset prices and some aggressive reactions to investors given the importance of the financial world to the real economy.
I think its always important though to stand back and say the real economy, technology, all of those factors that are driving genuine productivity gains at the moment are by far the most important aspects in terms of our well being in the longer run and they aren't changing. Technology, disruption, are all driving as hard as ever. That in the long run are the drivers of real wealth. The amount of money in the world and some of the factors that are distracting us at the moment aren't that important.
Are you ready for the challenges that lie ahead?
For further insights and educational content from the team at Schroders Australia, please visit our website
---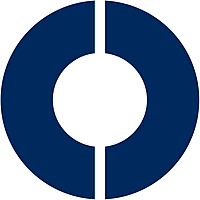 Established in 1961, Schroders in Australia is a wholly owned subsidiary of UK-listed Schroders plc. Based in Sydney, the business manages assets for institutional and wholesale clients across Australian equities, fixed income and multi-asset and...
Expertise