An upcoming nickel sulphide producer to keep an eye on
---
Poseidon Nickel Limited (ASX:POS) is a Perth based company focusing on nickel sulphide exploration and development, with three projects located within a radius of 300km from Kalgoorlie in the Goldfields region of Western Australia. The Company currently has an established JORC-compliant resource base of almost 400,000 tonnes of nickel and 180,000 ounces of gold.
In Eden's view, nickel is likely to be a major long-term beneficiary of the transition to a low-carbon economy, driven by significantly increased demand for high quality nickel for EV batteries. To meet the requirements of climate goals, through increased demand for nickel dominant batteries in EV deployment, a substantial long-term shortfall in nickel sulphide supply is forecast.
Long-term nickel price; prices have been recovering over the last 12 months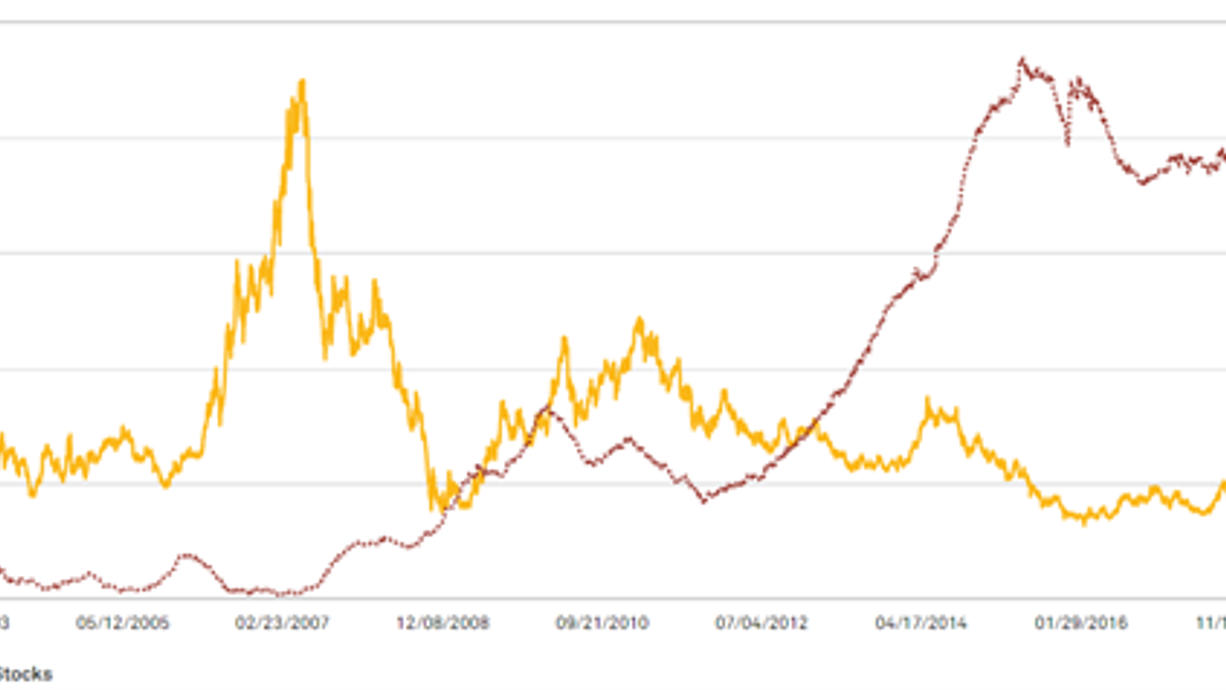 Poseidon owns the Windarra, Black Swan and the Lake Johnston Nickel Projects. In addition to the mines and infrastructure, including concentrators at Black Swan and Lake Johnston, these projects have significant exploration opportunities demonstrated by the discovery of the Abi Rose deposit at Lake Johnston and the recent discovery of the Golden Swan mineralisation at Black Swan.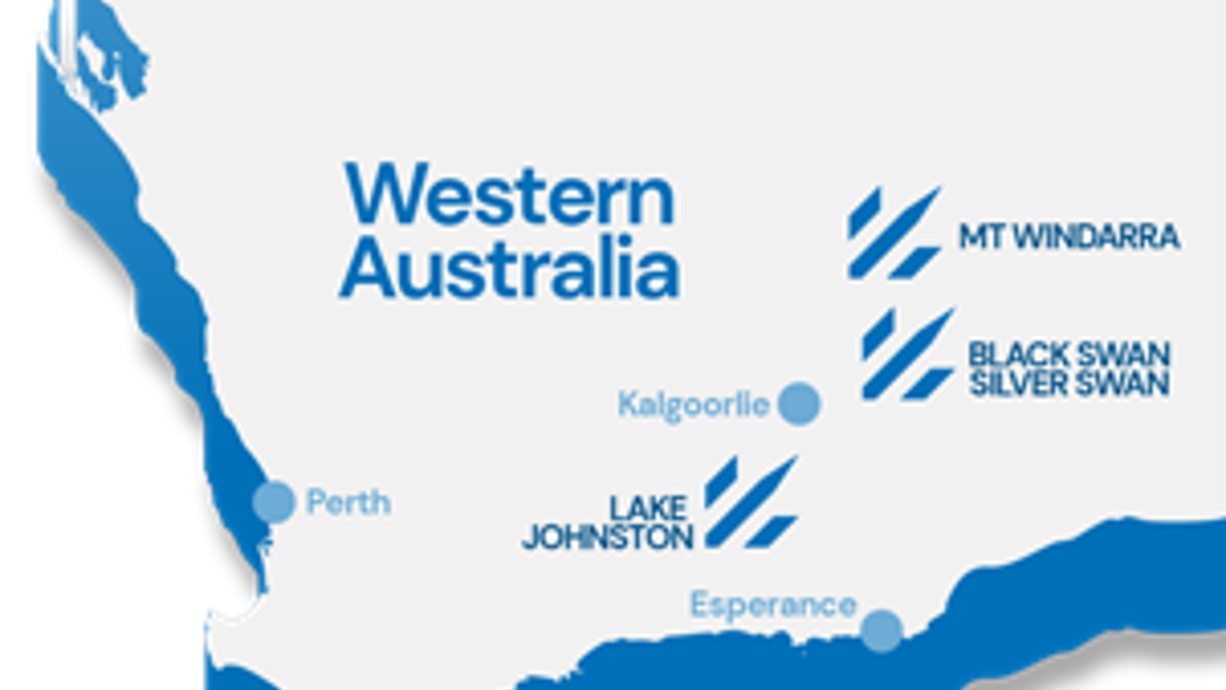 Poseidon is led by Managing Director Peter Harold, who has extensive experience within the nickel industry and was previously the Managing Director of Panoramic Resources for 18 years, which developed and operated the Savannah and Lanfranchi nickel sulphide underground mines. Peter is a process engineer with over 30 years corporate experience in the minerals industry, specialising in financing, marketing, business development and general corporate activities. Peter is supported by a well-rounded and qualified board of directors and senior management team capable of bringing the projects into production and beyond.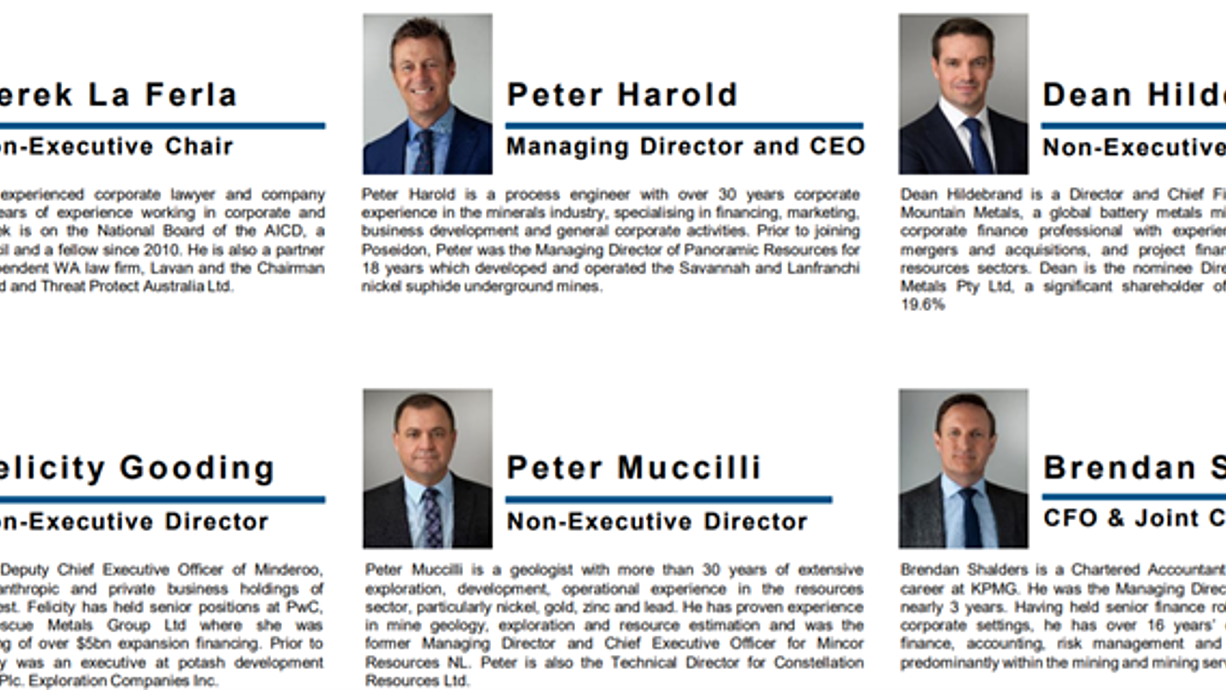 The Company's flagship Swans deposits are located approximately 600km east of Perth and 50km northeast of Kalgoorlie, and 300km south of Poseidon's Windarra Nickel Project. Poseidon acquired the Black Swan Project from Norilsk Nickel Australia in late 2014. The project comprises the Silver Swan underground mine, the Black Swan open pit and the Black Swan 2.2Mtpa Concentrator with 191,400t of nickel metal in resource.
The Black Swan deposit was mined via the open pit method but did not reach completion before being put on care and maintenance in 2009. It has a remaining resource of 179kt of nickel metal grading 0.6% Ni. The Silver Swan underground mine contains 136kt at 9.1% Ni for 12.4kt contained nickel metal. The mine was also placed on care and maintenance in 2009 and the decline remains accessible to the bottom of the mine with pumping and other infrastructure being maintained.
Additional infrastructure on-site includes a tailings facility, all mine and mill offices, admin building, laboratory, change rooms, workshops, mines rescue and emergency facilities.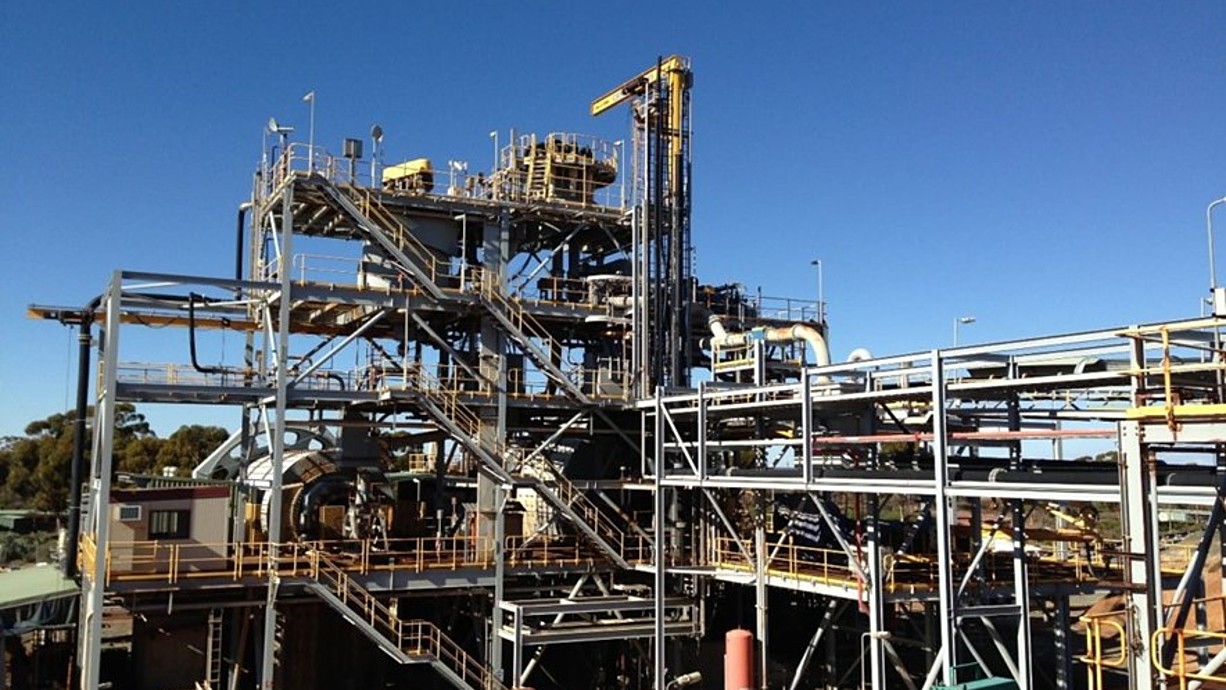 Golden Swan High Grade and Southern Terrace Prospectivity
Recent Golden Swan assays have returned a series of high-grade nickel intersections, with significant results detailed below. Additionally, 2 metres of massive sulphide mineralisation has also been intersected and the Company is awaiting assay results for this interval. Golden Swan mineralisation remains open in both plunge directions, as high priority drilling continues to delineate extensions in both directions. EM platforms are also being established to explore for additional massive sulphide trends along the Southern Terrace, which remains poorly tested and could host further undiscovered massive sulphide trends.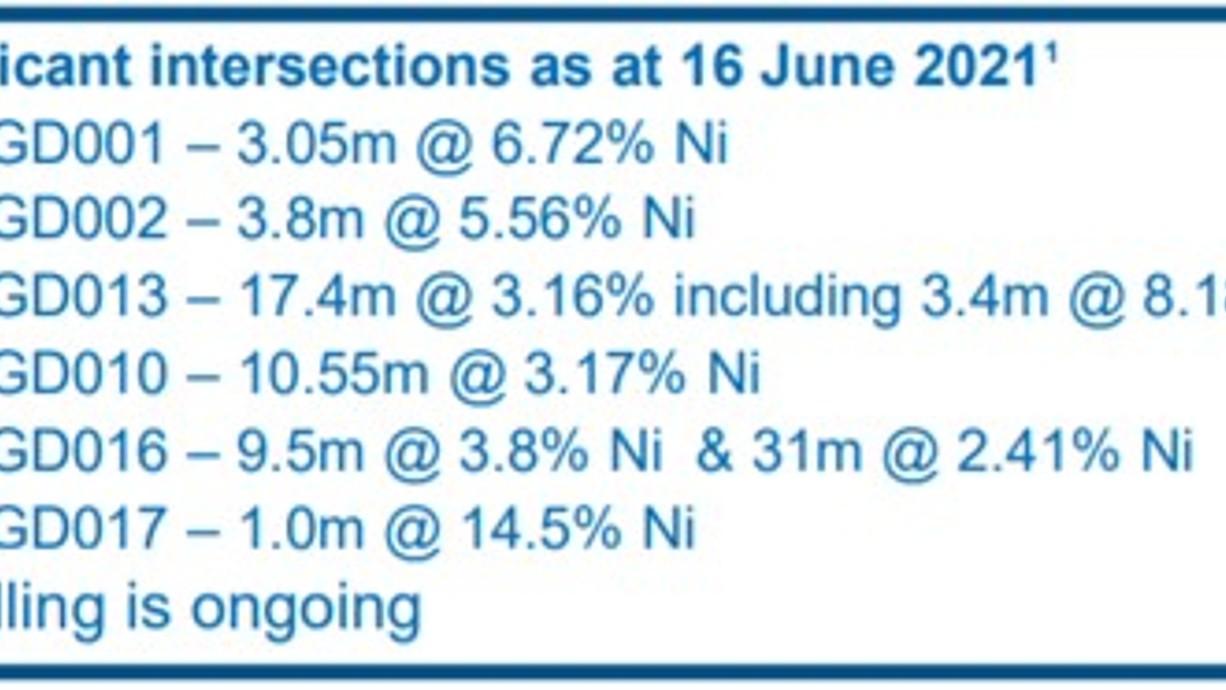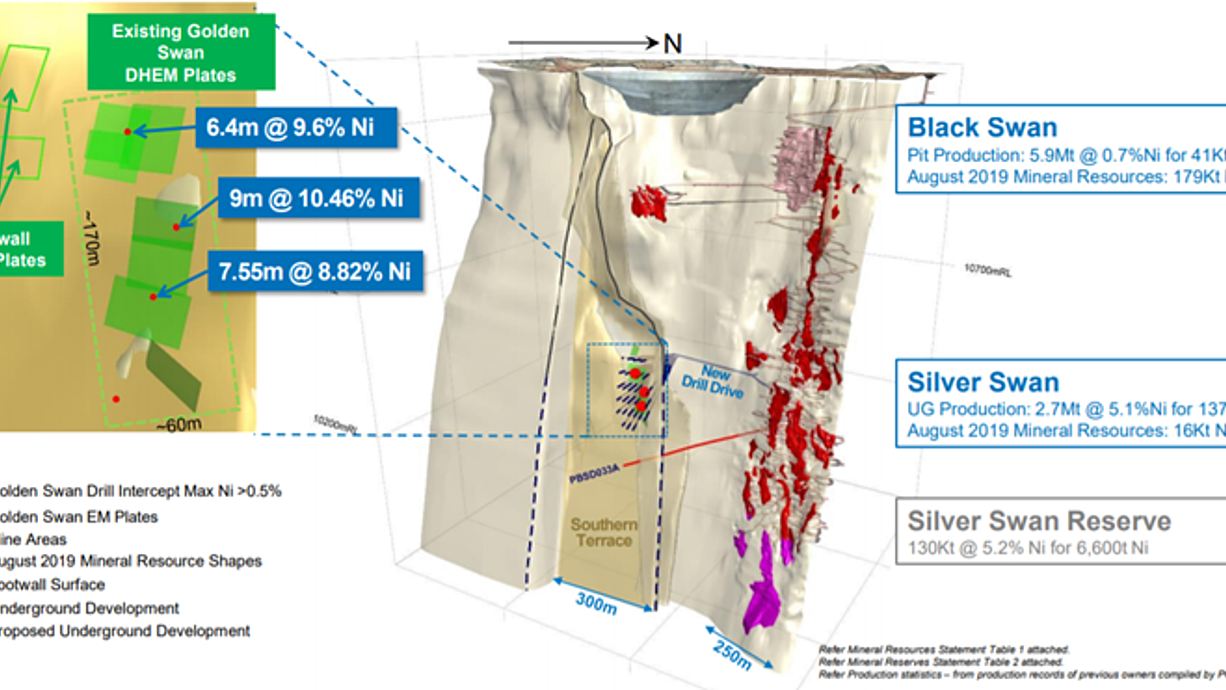 Proposed Black Swan restart timeline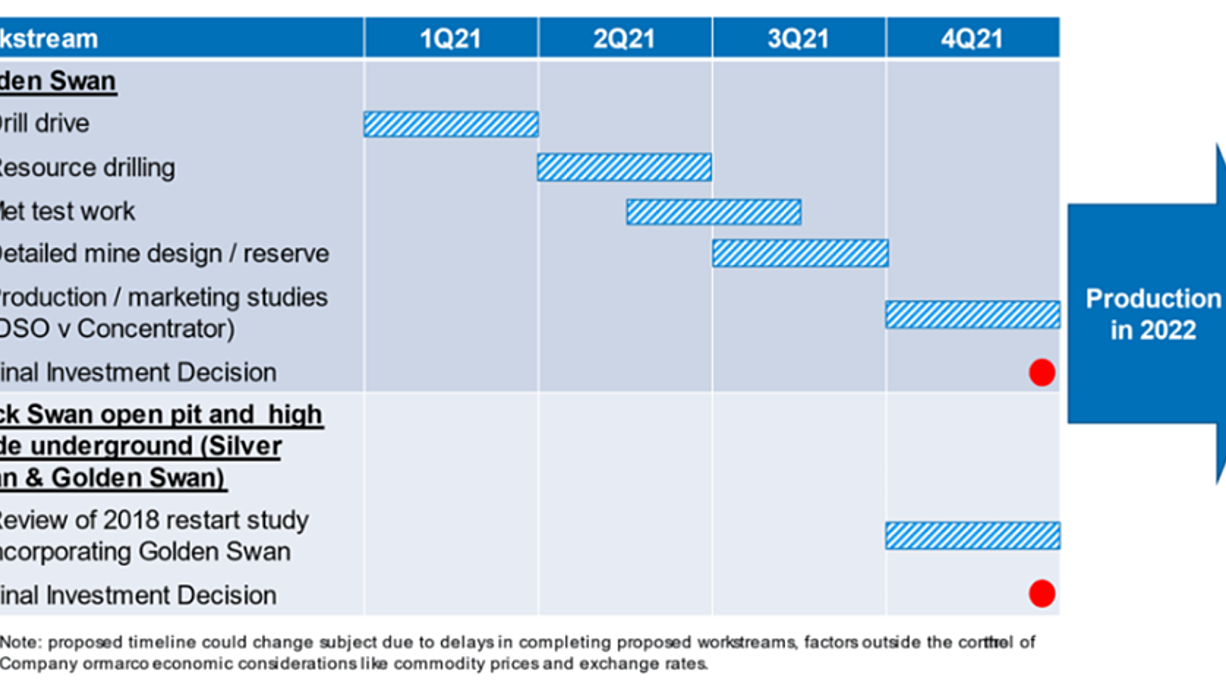 POS as an attractive investment proposition
Eden views POS as an attractive investment proposition due to a combination of factors, including its position to benefit from the increased demand for high quality nickel for EV batteries, qualified management that have successfully developed projects previously, the brownfields nature of the projects, short timeframe to production for a development play, the high-grade nickel deposits and potential for further significant nickel sulphide discoveries.  
POS share price chart, last three years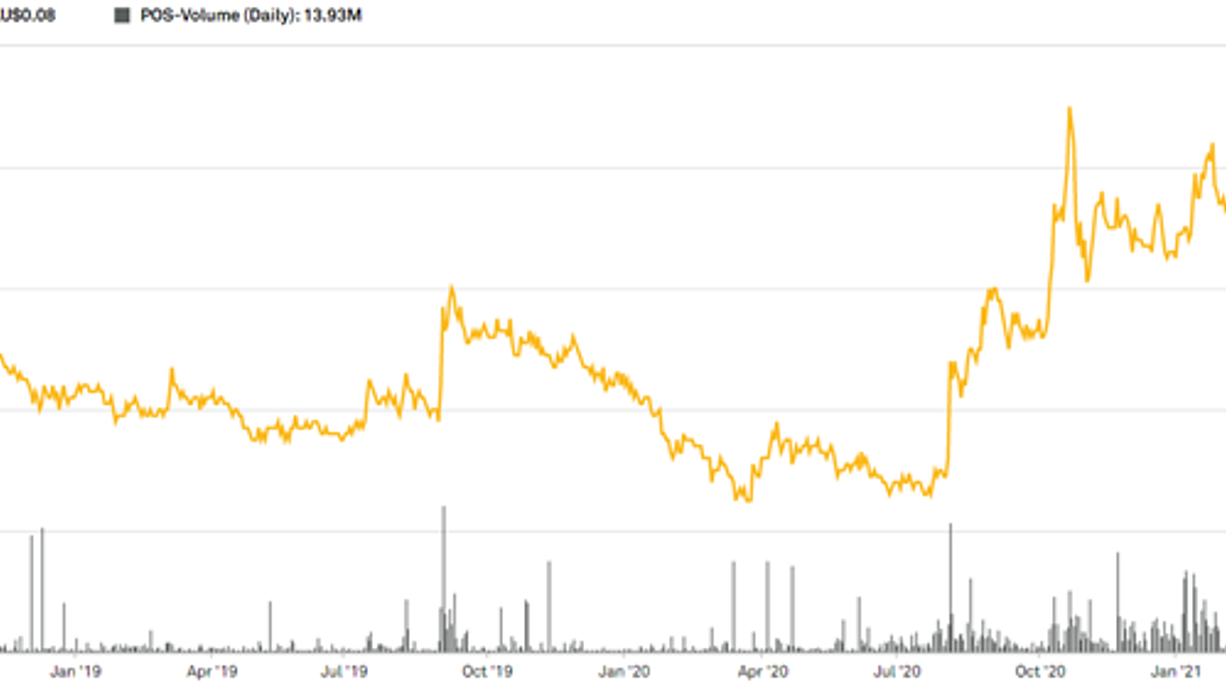 ........
The information provided on this website is for use of a general nature only and is not intended to be relied upon as, nor to be suitable for, specific professional advice. No responsibility for loss occasioned to any persons acting on or refraining from action as a result of any material in this publication can be accepted. Links are provided for your convenience. This does not mean that we endorse, or are associated with those sites and their information.