Another big year for LICs & LITs
---
The number of listed investment companies and trusts continued to grow during 2018 and, based on ASX data, there were 114 LICs & LITs at the end of November 2018 with a combined market capitalisation of $41.3bn. 
With at least two major LIC/LIT offerings already in the pipeline we think more fund managers are likely to attempt to come to market in 2019, market conditions permitting, given the benefits that LICs and LITs provide in the form of a closed-ended pool of funds. In its latest Monthly LMI Update, Independent Investment Research reviews the activity of the past year and takes a look at potential activity in 2019.
2018 in LICs
Based on our data, there were 10 new LICs & LITs list in 2018 raising a total of $3.3bn via initial public offers, slightly less than the $3.7bn raised in 2017 but significantly higher than 2015 and 2016. The L1 Long Short Fund (ASX:LSF) was the largest raising at $1.3bn representing 40% of the total funds raised with Hearts and Minds Investments (ASX:HM1) at $500m and WAM Global (ASX:WGB) at $465.5m coming in second and third.
We initiated coverage on all the new LIC & LIT listings in 2018 and also commenced coverage of a number of existing LICs.
There are at least two LIC/LIT offerings in the pipeline for 2019 with Regal Funds Management and Pengana Capital Group looking to tap the market. We think more fund managers are likely to attempt to come to market in 2019 given the benefits that LICs and LITs provide fund managers in the form of a locked in, closed-ended pool of funds. However, with markets looking shaky, we think investors are likely to take a more cautious approach to new offers, particularly given the poor performance of LSF to date. In our view, fund managers will need to have a genuinely differentiated offer that meets a particular investor need in order to successfully raise new funds.
We have already seen two new offers not make it to listing over the past few weeks with Firetrail deciding to pull the Firetrail Absolute Return Limited offer after failing to attract a sufficiently wide spread of investors, despite reaching the minimum subscription. Cadence recently announced it would still continue with its Cadence Opportunities Fund offer despite not receiving the minimum subscription, but the company will not list on the ASX. In August PM Capital Global Opportunities Fund (ASX:PGF) withdrew its converting security offer after not reaching the minimum subscription.
Fewer Global Offerings but Investors Remain Underweight
There was only one pure international focused LIC hit the markets in 2018 - the Wilson Asset Management managed WAM Global (ASX:WGB) - which had no trouble raising $465.5m. Most of the money came from loyal investors across Wilson Asset Management's growing stable of LICs. Hearts and Minds Investments, which raised $500m late in the year, will also invest in global shares although its portfolio will comprise a blend of international and Australian shares given the mix of managers selecting stocks for the portfolio.
Tribeca Global Natural Resources (ASX:TGF) which listed in October will also invest globally, but specifically in resources related equities, credit instruments and outright commodities positions using a long-short strategy. Given its speciality focus we have included the $157.5m raised by this LIC in the 'Other Strategies' category.
Despite increased interest in international equities in recent years, Australian investors remain underweight global shares and we believe there is still scope for more LICs/LITs to come to market in this space. However, current equity market volatility and geo-politcal tensions are likely to make this difficult in the short-term.
Regal Planning to Launch its First LIC in 2019
Hedge funds manager, Regal Funds Management, is planning to launch a new listed investment company in early 2019. There are suggestions the Manager may look to raise up to $500m in a fund that combines a number of its existing strategies including its Long Short Australian Equity Fund. Regal joins Pengana Capital Group which is also lining up an offer for early 2019 with plans to raise up to $1,250bn for a Private Equity Trust. We will provide more details on these planned offers as they come closer to launch in the new year.
Seasons Greetings Seasons greetings to all our readers.
This will be the last LMI Monthly Update for 2018. We will return with our first issue for the new year in late January or early February.
Click below to read our full report.
---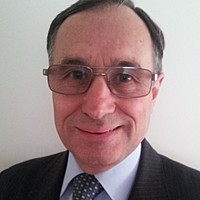 Independent Investment Research
Peter has 35 years' experience in the banking and finance industry, including 15 years as an equities analyst. Peter was a sector head in the equities research team at Morningstar with a focus on consumer and industrial companies.
Expertise