Antipodes eyes cheap growth and beaten down cyclicals
---
It is hard not to be consumed by the constant flow of updates relating to the US Presidential election. So, when I spoke with Jacob Mitchell, the CIO of Antipodes Partners, I asked him to rank the significance of the US election on a scale of one to ten. He gave it a three, explaining there are more compelling opportunities for investors to exploit.

I think the longer-term scenario is what matters most, and I think what matters is your view on how quickly Western economies will reopen.
Mitchell says that uncertainty around the election is a distraction from "cheap growth" opportunities supported by a wave of stimulus that is still making its way into economies. In addition, he calls out a number of sectors that remain "very, very cheap" and are set to benefit as clarity emerges on the reopening process currently unfolding.
Read the edited transcript below to access Jacob's views in more detail.
Image: Jacob Mitchell, CIO and Portfolio Manager, Antipodes Partners
What is your assessment on the current state of play?
Jacob Mitchell: When you look at how Trump and Biden are both polling in terms of the presidency and Senate, it is looking like status quo. The professional pollsters and pundits haven't called it well. Trump is doing well in the battleground Eastern Seaboard States, where he was rebounding in the polls. At this stage, the only State that's flipped to Biden looks to be Arizona. That really puts the focus on the Northern Midwestern States and the three key ones being Wisconsin, Michigan and Pennsylvania. We may not know the outcome on those states for days, but the S&P futures are up now, and I think that tells you that the market is thinking it is 'status quo'.
In the short term, the market wanted a relatively clean result. I'm not so sure that we can make that call yet. We won't know the outcome in those three key Northern States for days. Trump does look like he's polling well. However, the postal votes get counted more slowly than they have been elsewhere. So, it may take some days before we know what the outcome is in Wisconsin, Michigan, and Pennsylvania, and Biden did poll well in those states coming into the election.
I'm not sure we can say, we're entirely out of the woods. There is a scenario where you actually could get a draw if Biden wins Wisconsin, Michigan, and Arizona, and he doesn't win Pennsylvania. That would create a fair degree of uncertainty, but that's the short-term issue. The longer-term issue is, does it matter in terms of who's in the seat as President? Probably less so.
What matters more is the complexion of the Senate, and it is too early to call, but if the Democrats do get control of the Senate, then you would say any further stimulus would have more of an investment stimulus or more of a 'green or social flavour' to it. 
If the Republicans keep the Senate, then let's face it, the Senate Republicans are probably the only check or handbrake on open-ended US fiscal stimulus. 
I think the rebound in the US dollar that you're seeing tells you that they do expect the Republicans to be a little bit more fiscally responsible, not so much Trump, but the Senate Republicans.
Have you made changes for your own portfolio?
Jacob Mitchell: Not really, we positioned for a close outcome. We didn't think we had an edge on which way it would go. I think the longer-term scenario is what matters most, and I think what matters is your view on how quickly Western economies will reopen.
We think the parts of the market that are cheap are those that have been hardest hit by COVID, and where the reopening isn't priced in. I also think the downside is protected by the fact that China seems to be recovering without a vaccine. On top of that, we have a US housing market that appears to be doing pretty well.
The full benefit of the significant monetary and fiscal stimulus that we've had around the world will come through over the next 12 months. 
It's not as if it has ended, it's still in the pipeline, and Europe and China from a manufacturing perspective have pent-up demand. They're rebounding faster than the US and I think the US will catch up. 
If the Republicans retain the status quo, I think the US will probably continue to open up and are less likely to be aggressive in their response to the current spike in COVID infections.
Then it comes down to your views around a vaccine and the timing of a vaccine. China, to make it clear, has opened up without a vaccine. Maybe in the West, we have to work that out. However, we also think the chances of success around a vaccine are relatively high over the next 12 months. It's hard to know the timing, but we think we'll get there. 
Those recovery parts of the market, whether it's financials or parts of retail or travel, aerospace, energy, they're very, very cheap. 
I think that a barbell approach is appropriate. On a day like today, where you see people still going back to the growth stocks, I think if you can buy cheap growth, have it in your portfolio. We think we have that in our portfolio, whether it's Microsoft, Facebook or Chinese internet names. Don't fall for the trap - there's lots of examples of growth stocks which don't make sense from a valuation perspective.
When there is visibility around opening up, you can start to pivot towards some of these neglected parts of the market.
On a scale of one to ten, how material is an event like the one we're going through for an equity portfolio?
Jacob Mitchell: Look, simple answer is I think it's still too early to tell. If it does end up being contested, then it can be very significant in the short term. 
I don't think the market is priced for a spike in social unrest in the US. I think we're quite complacent around that because historically QE has taught us to ignore the social fabric. The fraying of the social fabric doesn't matter. 
I think there's a point where it may matter. If this election does come down to a very close result then I think we will look back and say, "Wow, that did matter."
I think the probability is relatively low. So, on a risk-weighted basis, I think, the election is not the key issue. I think it's a three out of ten. What matters more is that we ultimately get the result and to the extent that the economy's pathway of recovery looks like it's starting to lose momentum, there is sufficient firepower within the Congress to follow up with stimulus.
The other issue is without the Democrats in control of the Senate, you're not going to get some of that 'green spending', but you might still get quite a lot of just old-fashioned infrastructure style stimulus. I think the Republicans will sign up for further stimulus or tax cuts one way or another, but income stimulus is probably the key priority for the Republicans. So, there's going to be a different mix of stimulus.
Q. Ultimately it was the certainty one way or the other that the markets were craving?
Jacob Mitchell: That's right and I think they will get that. But there's still an outcome where that may not happen. I'm not going to call that right now. The key thing is just the Senate, and it doesn't look like it's going to flip to the Democrats. I think that takes a little bit of the tailwind that the cyclical trade may have been getting. I still believe they are there, but maybe the winds aren't blowing quite as hard with the Republicans in the Senate.
........
Livewire gives readers access to information and educational content provided by financial services professionals and companies ("Livewire Contributors"). Livewire does not operate under an Australian financial services licence and relies on the exemption available under section 911A(2)(eb) of the Corporations Act 2001 (Cth) in respect of any advice given. Any advice on this site is general in nature and does not take into consideration your objectives, financial situation or needs. Before making a decision please consider these and any relevant Product Disclosure Statement. Livewire has commercial relationships with some Livewire Contributors.
---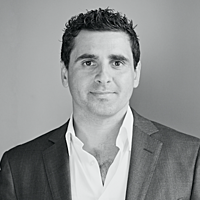 Co Founder
Livewire Markets
Livewire is Australia's #1 website for expert investment analysis. We work with leading investment professionals to deliver curated content that helps investors make confident and informed decisions. Safe investing and thanks for reading Livewire.
Expertise