APRA decision gives investors more certainty on bank dividends
---
APRA's decision not to directly link the major banks' capital requirements to a continually moving benchmark is positive for ADI valuations moving forward in that it clears some of the uncertainty around how much capital is enough for the Australian major banks. It allows the banks to provide more certainty to investors by being able to deliver a sustainable stream of dividends without having to accumulate capital whenever offshore regulators make changes to their own banking systems. This added certainty is definitely a positive for valuations, although it should be noted that the major banks have seen a deterioration in their relative position to global peers despite an increasing trend in their reported capital ratios. APRA has also made clear its intention to carry out further comparison studies in the future, so the risk to bank valuations as a result of future international benchmarking is not completely removed.
---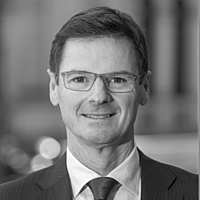 Chief Investment Officer
Watermark Funds Management
We are active, high conviction investors in Australian shares. As an absolute return manager, Watermark offers a proven alternative to traditional institutional funds.
Expertise