Are renewables infrastructure's black gold?
---
In some parts of the world, renewables are cheaper than fossil fuels and this trend is one to watch if you're interested in investing in infrastructure. When we sat down with Jonathan Reyes, Co-Head of Global Listed Infrastructure, Ausbil Investment Management, he agreed investors cannot ignore the growth that's occurring in this area.
"If you have a company that is very exposed to coal that will be a strong headwind for many years to come and we want to be part of the people pushing the agenda from the renewables perspective."
In this short segment, Jonathan explains that the market still hasn't got its head around valuing renewables and how this presents an opportunity for investors.

Invest in stable cash flow assets
Ausbil invests in securities that have assets that are "essential" for the basic functioning of a society. To find out more, click the 'contact' button below.
Disclaimer
The information contained in the video is given by Ausbil Investment Management Limited (ABN 2676316473) (AFSL 229722) (Ausbil) and has been prepared for informational and discussion purposes only and does not constitute an offer to sell or solicitation of an offer to purchase any security or financial product or service. Any such offer or solicitation shall be made only pursuant to a Product Disclosure Statement or other offer document (collectively Offer Document) relating to an Ausbil financial product or service. A copy of the relevant Offer Document may be obtained by calling Ausbil on +612 9259 0200 or by visiting www.ausbil.com.au. Neither this video nor the provision of any Ausbil Offer Document is, and must not be regarded as advice or a recommendation or opinion in regards to an Ausbil financial product or service, or that an investment in an Ausbil financial product is suitable for you or any other person. This video and the information it contains is for general use only and does not take into account your personal investment objectives, financial situation and particular needs. Ausbil strongly recommends that you obtain independent financial, legal and taxation advice before deciding whether to invest in an Ausbil financial product or service. The information provided by Ausbil has been done so in good faith and has been derived from sources believed to be accurate at the time of completion. While every care has been taken in preparing this information. Ausbil make no representation or warranty as to the accuracy or completeness of the information provided in this video, except as required by law, or takes any responsibility for any loss or damage suffered as a result or any omission, inadequacy or inaccuracy. Changes in circumstances after the date of publication may impact on the accuracy of the information. Ausbil accepts no responsibility for investment decisions or any other actions taken by any person on the basis of the information included. Past performance is not a reliable indicator of future performance. Ausbil does not guarantee the performance of any Fund, the repayment of capital or any particular rate of return. The performance of any Fund depends on the performance of its underlying investments which can fall as well as rise and can result in both capital gains and losses. By viewing this video, you agree to be bound by these limitations, terms and conditions set out in the paragraphs above.

---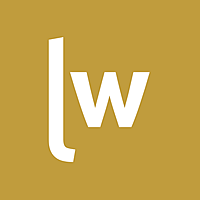 Livewire Exclusive brings you exclusive content from a wide range of leading fund managers and investment professionals.
Expertise